The various versions of high school admissions tests may be even more confusing than those for college or graduate school. For the first in a series on HS admissions tests, Amy and Mike invited educator Christine Carroll to explain the role and structure of the High School Placement Test (HSPT).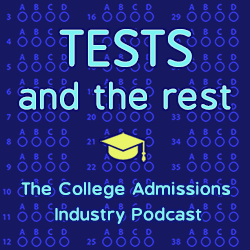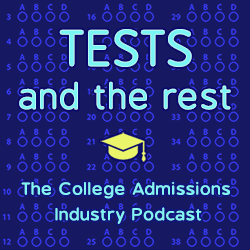 What are five things you will learn in this episode?
Who takes the High School Placement Test (HSPT)?
What kind of high schools use the HSPT, and how do they use it?
What is tested on the HSPT?
What kind of students will do well on the HSPT?
How does the HSPT differ from other admissions tests?
MEET OUR GUEST
Christine Carroll, the owner and lead instructor at Tutoring By Christine, has been teaching for over 25 years. She started her teaching career in Catholic School, which is where she began preparing students for the TACHS and SAT standardized exams.
Christine moved onto teaching at a private high school and then as a public school teacher. She designed and implemented the SHSAT prep program at her public middle school. She has also written curricula for the science department at her middle school, where she sits on the School Leadership Team. She is the recipient of the 2012 Senator Lanza Teacher of the Year Award.
Christine is a lead teacher at the Staten Island Zoo for the prestigious NYC Urban Advantage program. She has also worked as an adjunct professor for a local college for 6 years teaching science and education classes. She is a member of the National Science Teachers Association and the Learning Disabilities Association of America as well as the National Test Prep Association. Christine has been trained in the Orton-Gillingham methodology.
She has always maintained ties with both the private and public communities. Christine contributes to her community by volunteering at various venues on Staten Island, most notably she leads an annual backpack drive for homeless students.
Find Christine at christine@tutoringbychristine.com.
LINKS
What is the HSPT?
STS – HSPT Parent's Page
RELATED EPISODES
WHY SELECTIVE SPECIALIZED SCHOOLS MATTER
WHY TESTING STANDARDS MATTER
HOW TESTS DRIVE LEARNING
ABOUT THIS PODCAST
Tests and the Rest is THE college admissions industry podcast. Explore all of our episodes on the show page.
ABOUT YOUR HOSTS
Mike Bergin is the president of Chariot Learning and founder of TestBright. Amy Seeley is the president of Seeley Test Pros. If you're interested in working with Mike and/or Amy for test preparation, training, or consulting, feel free to get in touch through our contact page. We'd love to hear from you!