While nearly all high schoolers arrive at the ACT able to read, their levels of mastery often seem spotty at best. How can test takers determine where their reading skills fall short? Amy and Mike invited educator Cody Eadie to review ACT Reading Reporting Categories.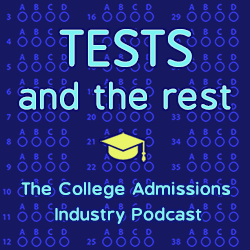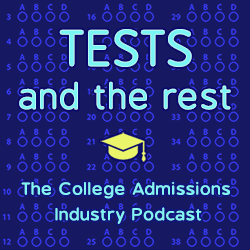 What are five things you will learn in this episode?
What are the main ACT Reading Reporting Categories?
What should students, parents, and educators know about ACT Reading?
What are ACT Reading answer traps?
Why is being a nonfiction reader so important for ACT Reading?
What's new on the horizon for ACT Reading?
MEET OUR GUEST
Cody Eadie is a National Board-Certified English teacher at Harrison Central High School in Gulfport, Mississippi, where he has worked for nine years. His course curriculum includes Accelerated English, AP Language and Composition, and Dual Credit World Literature. Additionally, he oversees the AP Capstone program and serves as the Chair of the English Department.
Cody began tutoring for the ACT six years ago and has enjoyed great success in that aspect, which led to the launching of his test prep business, Peerless Education. Cody also serves as an ACE trainer, predominantly focusing on reading and English.
Find Cody at CEadie@harrison.k12.ms.us.
LINKS
Reading Test Description for the ACT
ACT Reporting Categories: READING & SCIENCE
College Readiness Benchmarks
The ACT is a Reading Test
Visual Qualitative Information Sample Questions
RELATED EPISODES
DIFFERENCES BETWEEN SAT AND ACT READING
ACT ENGLISH REPORTING CATEGORIES
WHAT SAT & ACT DIAGNOSTIC TESTS CAN TELL YOU
ABOUT THIS PODCAST
Tests and the Rest is THE college admissions industry podcast. Explore all of our episodes on the show page.
ABOUT YOUR HOSTS
Mike Bergin is the president of Chariot Learning and founder of TestBright. Amy Seeley is the president of Seeley Test Pros. If you're interested in working with Mike and/or Amy for test preparation, training, or consulting, feel free to get in touch through our contact page. We'd love to hear from you!