Teaching as a profession has largely avoided job loss incurred by technological innovation. Is it only a matter of time before we turn classrooms over to chatbots? Amy and Mike invited educator Blake Jensen to review the current state of tutoring in the age of artificial intelligence.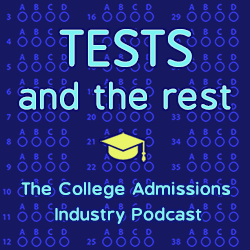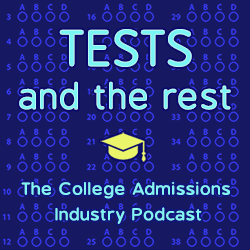 What are five things you will learn in this episode?
What are Large Language Models, AIs, chatbots, and ChatGPT?
What are the AI implications for tutoring and test prep?
How good are Large Language Models at tutoring currently, and what is on the near horizon?
What aspects of education can AI not replicate… yet?
How can AI enhance live tutoring and test prep?
MEET OUR GUEST
Blake Jensen has been teaching and tutoring students since 2007, all over the United States as well as internationally. He uses his unique experiences teaching High School Precalculus and Chemistry, as well as playing Division 1 College Basketball to emphasize that mastering a challenging topic can be rewarding, but requires a commitment to learning from mistakes and honest assessment. He has used this approach to help students excel in all levels of math, from elementary school to college Calculus, high school Chemistry, and a wide range of standardized tests. Even though he did well in math in high school and college, his appreciation for math really matured after his BA where he continued taking so many college math courses that he could qualify for a math minor.
When he isn't working with his students, he is still teaching in some form or another. He coaches his 10 year old son in basketball (and one crazy season in soccer), is a volunteer math teacher at his son's school, and has co-developed two educational apps (Smart Puppy Kids Farm, and GRE Math Knight).
He loves to talk basketball to anyone who will listen, and thanks to his son, knows more about current video games and grade school slang than he would like to.
He started Jensen Test Prep in 2007, when he became frustrated with limitations of the tutoring methods used by the company he worked for. He started off helping students with their high school math and chemistry classes, and expanded into test prep for the SAT, ACT, and GRE.
Find Blake at sdhigherscores@gmail.com.
LINKS
How Much Can Duolingo Teach Us?
Opinion | Can AI help teach children to learn?
Introducing… Khanmigo!
Wolfram|Alpha
RELATED EPISODES
ARTIFICIAL INTELLIGENCE AND ACADEMIC INTEGRITY
HOW TEST PREP TUTORING SHOULD WORK
HOW TO BE AN INNOVATIVE EDUCATOR
ABOUT THIS PODCAST
Tests and the Rest is THE college admissions industry podcast. Explore all of our episodes on the show page.