Learning and innovation, it is said, go hand in hand. Unfortunately, teachers don't always see how to bring the two together. Amy and Mike invited educator Barak Moore to describe how to be an innovative educator.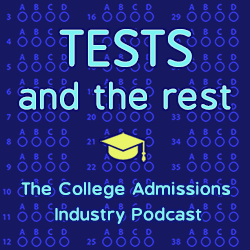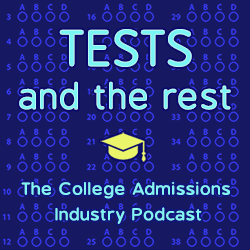 What are five things you will learn in this episode?
What makes innovation such an important cornerstone of education?
What academic theories of innovation should teachers and tutors today be excited about?
What do you mean when you say that you don't teach SAT, you teach ingenuity?
Why is learning to transcend pattern-matching so important?
What are the responsibilities of learners in an innovative educational environment?
MEET OUR GUEST
Barak Moore has been a professional SAT and ACT tutor for more than three decades. He is a graduate of Princeton University, and was formerly the Director of the Princeton Review of NJ. He has been a consultant to leading educational organizations such as McGraw-Hill, the United Nations, IBM, the New York City Board of Education, the Marine Corps, and the World Bank.
Barak previously appeared on this podcast in episode 296 to discuss Self-Advocacy In Education And Admissions.
Find Barak Moore at facebook.com/baraktutor.
LINKS
Purposeful innovation: Five lessons from Silicon Valley
Scamper: How to Use the Best Ideation Methods
RELATED EPISODES
MAKING LEARNING SCIENCE WORK FOR YOU
HOW TEST PREP TUTORING SHOULD WORK
NEW INSIGHTS INTO LITERACY
ABOUT THIS PODCAST
Tests and the Rest is THE college admissions industry podcast. Explore all of our episodes on the show page.
ABOUT YOUR HOSTS
Mike Bergin is the president of Chariot Learning and founder of TestBright. Amy Seeley is the president of Seeley Test Pros. If you're interested in working with Mike and/or Amy for test preparation, training, or consulting, feel free to get in touch through our contact page. We'd love to hear from you!