The SAT and ACT test a plethora of math, reading, and writing skills drawn from the full extent of a K-11 academic career. Considering the breadth of expertise required, are there certain areas students should go deep? Amy and Mike invited educator Jennifer Winward to identify high-priority SAT and ACT topics?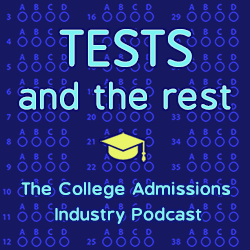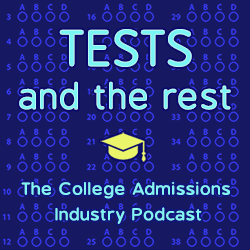 What are five things you will learn in this episode?
What can be learned from analyzing official released SAT and ACT exams?
What are the most important grammar and writing rules to learn for the tests?
Which reading skills mean the most on the tests?
What are the highest priority math content and skills to learn for the tests?
What other essential insights has analysis of official exams revealed?
MEET OUR GUEST
Jennifer Winward earned her Ph.D. with a dual emphasis in Neuroscience and Developmental Neuropsychology from University of California, San Diego. She is a member of Phi Beta Kappa and graduated summa cum laude (top 1%) with highest distinction honors. She is a distinguished teaching professor at UCSD, renowned 20-year veteran of high school tutoring, and the founder and CEO of Winward Academy.
Jennifer has been widely recognized for her academic success, published research, and service efforts with awards from the President of the United States, the California State Assembly, Rotary International, the Marin County School Administrator Association, the American Psychological Association, and the National Science Foundation.
She has been honored as San Diego's most influential education leader, as Top 40 Under 40 in San Diego, as Top 35 Under 35 nationally, and as a Top 5 Female Entrepreneur in IT. She was featured in Forbes to provide the top tips for success in college applications and in Entrepreneur as a prominent leader in U.S. education. She was also selected as a Top 20 Most Dynamic CEO of 2020 for the unparalleled support she and Winward Academy have provided to families during school closures.
Find Jennifer at help@winwardacademy.com.
LINKS
How To Solve It: Math Problem Solving Strategies
How Much Science Does ACT Science Require?
RELATED EPISODES
DIFFERENCES BETWEEN SAT AND ACT GRAMMAR
DIFFERENCES BETWEEN SAT AND ACT MATH
DIFFERENCES BETWEEN SAT AND ACT READING
ABOUT THIS PODCAST
Tests and the Rest is THE college admissions industry podcast. Explore all of our episodes on the show page.
ABOUT YOUR HOSTS
Mike Bergin is the president of Chariot Learning and founder of TestBright. Amy Seeley is the president of Seeley Test Pros. If you're interested in working with Mike and/or Amy for test preparation, training, or consulting, feel free to get in touch through our contact page. We'd love to hear from you!