Major revisions of the major standardized college entrance exams come few, far between, and with great fanfare. Don't take this to mean, however, that the SAT and ACT don't change all the time bit by bit. Amy and Mike invited test prep expert Evan Wessler to the Tests and the Rest Winter Conference 2020 to speak about emerging trends in SAT and ACT content. The recording of this incredibly important presentation runs much longer than our usual podcast, but anyone who prepares students for the tests will appreciate every minute!
Be sure to download the pdf of Evan's PowerPoint presentation as visual support for this discussion.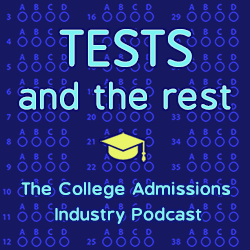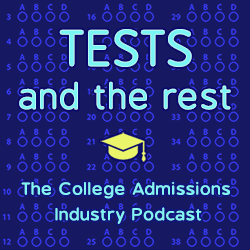 What are five things you will learn in this episode?
What are the best ways to keep up with subtle changes in test content?
What new trends are emerging on the grammar sections of the tests?
What is a "gotcha" question and how do they differ on the SAT and ACT?
Have math trends and emphases changed on the tests?
How have the reading and ACT science sections changed recently, if at all?
MEET OUR GUEST
A Long Island, NY native and Pittsburgh, PA transplant since 2016, Evan Wessler has been tutoring and teaching in one way or another since high school. After graduating summa cum laude with a degree in biology from Bucknell University, Evan spent a brief period in Harvard University's Biomedical & Biological Sciences Ph.D. program before deciding to pursue a different path. In 2009, he joined Method Test Prep as an ACT/SAT/academic tutor. Soon after, he took on additional responsibilities within the organization, including managing the tutoring team, developing educational content, and expanding the reach of Method Test Prep's private tutoring and online services. Ten years later, he remains involved in many facets of the organization as it continues to grow.
Evan's extensive experience in analyzing and teaching the ACT and SAT has helped him develop keen insight into what works in test prep and what doesn't. As an educator and advisor, Evan is passionate about using this knowledge to prime students for success. This includes establishing realistic goals and practical plans for achieving them. He strongly believes that test prep is about much more than questions and answers: it's a process that demands careful thought, deliberate planning, and steady work.
Find Evan at https://methodtestprep.com/
LINKS
pdf PowerPoint presentation
How Test Prep Tutoring Should Work
ABOUT THIS PODCAST
Tests and the Rest is THE college admissions industry podcast. Explore all of our episodes on the show page.