New college students invariably arrive on campus flush with optimism for all the good times, academic successes, and healthy relationships ahead. If only life proceeded that smoothly… Amy and Mike invited educational consultant Lee Norwood to explain the W-Curve Model and new college students.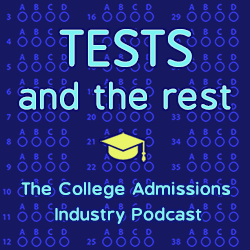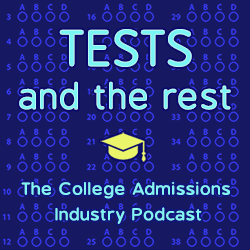 What are five things you will learn in this episode?
What is the W-Curve Model?
How do the five stages of the W-Curve Model map levels of student comfort at school?
Why should new college students be prepared for culture shock?
How can having this W-curve map in advance facilitate adjustment to college life?
Can parents be too reactive to their student's struggles?
MEET OUR GUEST
Lee Norwood is a successful entrepreneur and a published author with two bachelor's degrees in Business/Marketing and English from Elon University. Her energy, connections, humor, knowledge, and talents are expanding our reach and bringing amazing partners to the Annapolis College Consulting family.
Lee excels at connecting with students and bringing out the best in them, including helping them find their authentic voice and craft meaningful essays that resonate with college admissions offices. She creates opportunities for growth that matches their interests (non-profit and business internships, local and state connections, creative opportunities) and builds consistency within their application.
Described as "a stick of dynamite, in a good way" Lee maintains a strong social media presence, sharing knowledge with anyone who follows her. She keeps everyone laughing throughout the process and the ACC Instagram Stories and Reels are a wonderful example of staying relevant with a dose of humor. You can hear her voice on many podcasts as she is an evangelist for families and students finding the right fit for college at the right price.
Lee's motto "a rising tide lifts all ships" has her advocating for many of the newest technologies to reach students and peers.
Lee was the subject of an IEC Profile in episode 312.
Find Lee at https://annapoliscollegeconsulting.com.
LINKS
W-Curve Model and college students
RELATED EPISODES
WHAT TO DO WHEN A STUDENT STRUGGLES IN COLLEGE
THE UNWRITTEN RULES OF COLLEGE SUCCESS
HOW DO YOU KNOW IF YOU ARE READY FOR COLLEGE?
ABOUT THIS PODCAST
Tests and the Rest is THE college admissions industry podcast. Explore all of our episodes on the show page.
ABOUT YOUR HOSTS
Mike Bergin is the president of Chariot Learning and founder of TestBright. Amy Seeley is the president of Seeley Test Pros. If you're interested in working with Mike and/or Amy for test preparation, training, or consulting, feel free to get in touch through our contact page. We'd love to hear from you!