Admissions decisions for selective educational programs require as much useful data about applicants as possible, particularly regarding academic skills and ability. Is it possible that opponents of standardized testing seek something other than a fair and transparent selection process? Amy and Mike invited educator Daniel Buck to explore who loses when we abolish entrance exams.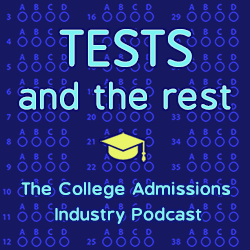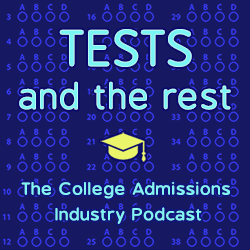 What are five things you will learn in this episode?
How widespread has the elimination of entrance exams been?
What is the history of standardized tests as entrance exams?
What factors have replaced the data provided by standardized tests?
How do objective test scores help disadvantaged students stand out?
Who wins when we abolish entrance exams?
MEET OUR GUEST
Daniel Buck is an Editorial and Policy Associate at the Thomas B. Fordham Institute. He is the author of What Is Wrong with Our Schools? and taught English and English as a second language at the middle and high school levels. He earned his master's degree in curriculum and instruction from the University of Wisconsin–Madison, along with bachelor's degrees in English literature and the Spanish language. His work has appeared in the Wall Street Journal, National Affairs, National Review, the New York Post, First Things, and many other publications.
Find Daniel at dbuck@fordhaminstitute.org or on Twitter @mrdanielbuck.
LINKS
Who loses when we abolish entrance exams
Standardized Admission Tests Are Not Biased. In Fact, They're Fairer Than Other Measures
Where Did The Test Come From? – A Brief History Of The SAT
RELATED EPISODES
WHY TESTS MATTER: STUDENT PERSPECTIVES
DON'T SHOOT THE MESSENGER: WHAT TESTING TELLS US
LEVELING THE PLAYING FIELD
ABOUT THIS PODCAST
Tests and the Rest is THE college admissions industry podcast. Explore all of our episodes on the show page.
ABOUT YOUR HOSTS
Mike Bergin is the president of Chariot Learning and founder of TestBright. Amy Seeley is the president of Seeley Test Pros. If you're interested in working with Mike and/or Amy for test preparation, training, or consulting, feel free to get in touch through our contact page. We'd love to hear from you!