Why do so many students who thrive in high school suddenly stumble once they attain the halls of higher education? Alas, the welcome packet rarely mentions that what gets you there might not be what keeps you there! Amy and Mike invited educator and author Jay Phelan to elucidate the unwritten rules of college success.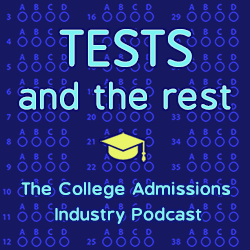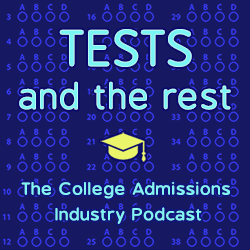 What are five things you will learn in this episode?
Why does success in college often not follow a clear and linear path?
Why is a certain amount of uncertainty or freedom at the outset beneficial?
In what ways does the higher ed experience differ from that of high school?
What specific factors should students focus on for success?
How exactly can college success be defined?
MEET OUR GUEST
Jay Phelan has been on the faculty of the UCLA Life Sciences Core Program since 1997, specializing in evolutionary biology, human behavior, and genetics. He received a Ph.D. in Biology from Harvard, and master's and bachelor's degrees from Yale and UCLA. He is the author of the textbook What Is Life? A Guide to Biology with Physiology (Macmillan; now in its 5th edition), and co-author of the international bestseller Mean Genes: From Sex To Money To Food: Taming Our Primal Instincts and The Secret Syllabus: A Guide to the Unwritten Rules of College Success (Skills for Scholars) (Princeton University Press). He has written dozens of technical publications both in biology and science education. He has appeared on ABC's Nightline, CNN, the BBC, and National Public Radio. His work has also been featured in USA Today, The Los Angeles Times, MSNBC, a TEDx talk, and Elle magazine. He is the recipient of more than a dozen teaching awards, including UCLA's Distinguished Teaching Award.
Find Jay at jay@ucla.edu.
LINKS
The Secret Syllabus
The Secret Syllabus: A Guide to the Unwritten Rules of College Success (Skills for Scholars)
RELATED EPISODES
COLLEGE DECLASSIFIED: WHAT HIGH SCHOOLERS SHOULD KNOW ABOUT THE NEXT LEVEL
GALLUP ALUMNI SURVEY AND THE SIX COLLEGE EXPERIENCES THAT DRIVE SUCCESS
HOW TO BECOME A RIDICULOUSLY EFFECTIVE STUDENT
ABOUT THIS PODCAST
Tests and the Rest is THE college admissions industry podcast. Explore all of our episodes on the show page.
ABOUT YOUR HOSTS
Mike Bergin is the president of Chariot Learning and founder of TestBright. Amy Seeley is the president of Seeley Test Pros. If you're interested in working with Mike and/or Amy for test preparation, training, or consulting, feel free to get in touch through our contact page. We'd love to hear from you!