When Kant asserted that experience without theory is blind, but theory without experience is mere intellectual play, he might have been talking about education. Amy and Mike invited educator Jonathan Arak to explore the value of experience in teachers.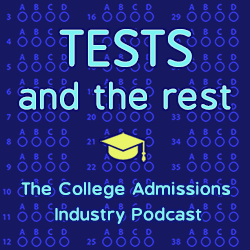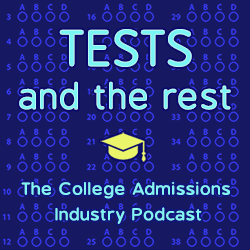 What are five things you will learn in this episode?
Is experience really that important in a teacher?
In what ways does experience or the lack thereof show itself in teaching?
What kind of experience should aspiring teachers seek out?
What is the best way to assess whether a teacher has the right kind of experience?
Can too much experience ever be a trap for teachers?
MEET OUR GUEST
Jonathan Arak has spent over 30 years prepping thousands of students as a tutor of standardized tests and admissions counselor for 10 to 60-year-olds. He has also trained hundreds of teachers around the country and Canada for the SAT, ISEE, SSAT, SHSAT, GMAT, GRE, and LSAT. He is regarded as an expert in the high school admissions process for the top private and top public high schools in New York City.
Jonathan has delivered workshops on students who receive special accommodations, and how to work with them. He has been a contributing author to GMAT, GRE, LSAT, and SAT materials, and his previous experience includes being National Content Director for Pre-high school programs, developing content for the ISEE, SSAT, and SHSAT. He authored Cracking the Specialized High School Admissions Test (Random House) and is one of the only tutors for the Hunter College High Exam who has proctored the actual test.
Jonathan taught ACT/SAT courses for The Opportunity Network, Minds Matter, and The TEAK Foundation during its formative years. He was an intern in the admissions office while attending Oberlin College, and for the last 30 years has continued to work with the admissions staff. His opinions have appeared in Christian Science Monitor, Toronto Globe and Mail, New York Magazine, The New York Observer, New York Post, and The Duke Chronicle.
Find Jonathan at jonathanarak@gmail.com or on LinkedIn.
LINKS
Amateur and Professional Educators
How to Assess Tutors and Test Prep Providers
RELATED EPISODES
THE 4 P'S OF STUDENT ENGAGEMENT
CLARITY IN EDUCATIONAL RELATIONSHIPS
ESSENTIALS OF CLIENT-TEACHER COMMUNICATION
ABOUT THIS PODCAST
Tests and the Rest is THE college admissions industry podcast. Explore all of our episodes on the show page.
ABOUT YOUR HOSTS
Mike Bergin is the president of Chariot Learning and founder of TestBright. Amy Seeley is the president of Seeley Test Pros. If you're interested in working with Mike and/or Amy for test preparation, training, or consulting, feel free to get in touch through our contact page. We'd love to hear from you!