The college experience is influenced not only by choice of major but by when that major is chosen. Amy and Mike invited educator Lisa Marker-Robbins to provide strategies for selecting a college major.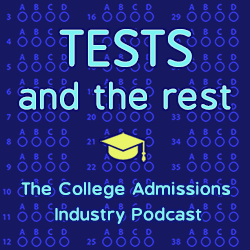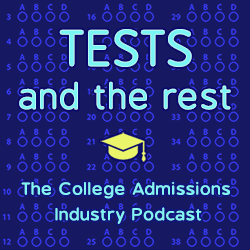 What are five things you will learn in this episode?
Why are students told that "undecided" is okay and to experiment in college?
What does "on time" mean in terms of college majors?
Which majors tend to be most restrictive or hardest to finish in four years for students who don't start as freshmen?
What majors provide the most opportunities for potential pivots.
How can students avoid limiting their major options?
MEET OUR GUEST
Lisa Marker Robbins is an entrepreneur in Cincinnati, Ohio. Her passion and purpose throughout her career has been to serve high school students and young adults on launching into their future. With that greater purpose, she has been a classroom teacher, 23 years ago started her company LEAP, a test prep, tutoring and independent college counseling organization that has helped thousands, and in 2021 has started her new brand Flourish Coaching to guide students and young adults through her 5 part framework towards getting career clarity for what comes after graduation.
Lisa first appeared on episode #119 to discuss how HOW TEST PREP PROS AND FINANCIAL PLANNERS CAN WORK TOGETHER.
Find Lisa at https://flourishcoachingco.com/ or the Launch: Creating Career Clarity for Teens and Young Adults Facebook group.
LINKS
What's the Return on a College Investment?
How to Use Personality Assessments for College Major – Career Coaching
RELATED EPISODES
DO COLLEGE MAJORS MATTER?
PATHWAY PLANNING FOR HIGH SCHOOLERS
FINISHING A FOUR-YEAR DEGREE ON TIME
ABOUT THIS PODCAST
Tests and the Rest is THE college admissions industry podcast. Explore all of our episodes on the show page.
ABOUT YOUR HOSTS
Mike Bergin is the president of Chariot Learning and founder of TestBright. Amy Seeley is the president of Seeley Test Pros. If you're interested in working with Mike and/or Amy for test preparation, training, or consulting, feel free to get in touch through our contact page. We'd love to hear from you!