Perfection, according to Vince Lombardi, is not attainable, but if we chase perfection we can catch excellence. But is a perfect score on a critical admissions test really impossible, and what else can you catch in the pursuit of one? Amy and Mike invited author and educator Debbie Stier to discuss the road to a perfect test score.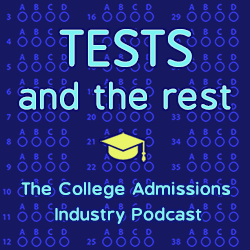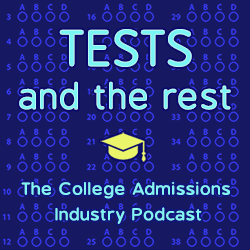 What are five things you will learn in this episode?
How hard is it to earn a perfect score on tests like the SAT and ACT?
What did you learn that can help others earn perfect scores?
Are tips and tricks enough?
Can anyone earn a perfect score on standardized tests?
What does a perfect score really mean anyway?
MEET OUR GUEST
A former publishing executive whose career spanned over two decades, Debbie Stier is the author of The Perfect Score Project: One Mom's Journey to Uncover the Secrets of the SAT — a book that launched her second career as a reading and writing tutor. Her broadcast media appearances include The Today Show, CBS Early Show, ABC Radio, and Bloomberg TV. In addition, she has been written about and profiled by publications such as The New Yorker, The Atlantic Monthly, USA Today, The New York Post, Family Circle, and Parade. Debbie lives n New York City where you can find her passionately tutoring middle and high school students.
Find Debbie at debbie@perfectscoreproject.com.
LINKS
Perfect Score Project
How to Earn a Perfect SAT or ACT Score
RELATED EPISODES
HOW TEST PREP AND SPORTS ARE SIMILAR
DIFFERENT WAYS TO LOOK AT TEST SCORE INCREASES
COMMON TESTING MISTAKES AND HOW TO AVOID THEM
ABOUT THIS PODCAST
Tests and the Rest is THE college admissions industry podcast. Explore all of our episodes on the show page.