Test prep differs from various other forms of academic instruction in that progress can be measured quantitatively. How many ways can this data be evaluated, and is that process even worth the effort? Amy and Mike invited test prep professional Evan Jones to review different ways to look at score increases?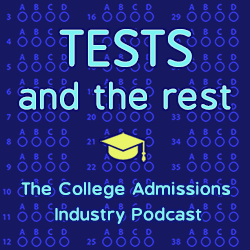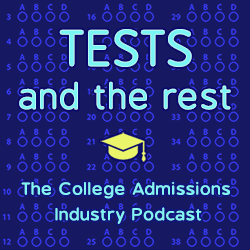 What are five things you will learn in this episode?
Why does tracking student score improvement matter?
What difficulties do educators encounter in setting reliable baselines?
What are some creative ways to learn student's official scores?
How many effective ways exist to measure improvement?
What useful observations can be derived from score increase data?
MEET OUR GUEST
After graduating from Florida State University with a degree in Economics, Evan Jones went on to begin his career as a high school math teacher and football coach in the city of Tampa. Despite enjoying both, the politics of the school system wore thin on him. With the goal of "helping students achieve their dreams and fulfill the immense potential of their talents" he launched Plus Tutoring in 2016. Since then he has focused on expanding the business and creating truly creative ways to enhance the "typical" test prep process.
Of particular interest to Evan is the fact that test prep offers a unique situation in which every tutor nationwide prepares students for the same test. Therefore, unlike many other professions where comparison is oftentimes primarily subjective, test prep offers a quantifiable way to measure effectiveness. Using various measures of score tracking Evan has been able to enhance his business and student outcomes in multiple ways. From monitoring the effectiveness of new tutoring strategies to the use of score tracking as a form of marketing, Evan continues to devise ways of further enhancing educational and business related outcomes.
Find Evan at https://www.plustutoring.org/.
LINKS
By How Much Can Test Scores Improve in One Month?
RELATED EPISODES
WHAT SAT & ACT DIAGNOSTIC TESTS CAN TELL YOU
HOW TEST PREP TUTORING SHOULD WORK
COMMON MYTHS ABOUT THE SAT AND ACT
ABOUT THIS PODCAST
Tests and the Rest is THE college admissions industry podcast. Explore all of our episodes on the show page.