Community colleges have always served students and their surrounding municipalities and counties in ways that other educational institutions do not, and crisis conditions only amplify their impact. Amy and Mike invited Cuyahoga Community College Director Heidi Nicholas to highlight the crucial role of community colleges in the time of COVID-19.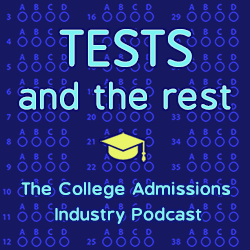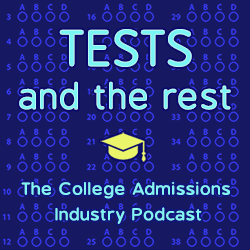 What are five things you will learn in this episode?
How did the COVID crisis affect operations at community colleges in spring 2020?
What does summer 2020 look like at some community colleges?
What is the best guess about fall 2020 conditions at community college?
Why do community colleges present such great educational opportunities during times of crisis?
Why might community college be the smartest choice for college students in fall 2020?
MEET OUR GUEST
Heidi Nicholas is currently the District Director of Enrollment Management and Dual Enrollment at Cuyahoga Community College in Cleveland, Ohio. Prior to assuming this role, Heidi served in several positions at Tri-C; Completion Manager, Interim Assistant Dean of Students at both Eastern and Metro Campus, and Student Success Specialist. Prior to working at Tri-C, Heidi held positions in admissions and recruitment at several private colleges.
Heidi's most notable achievements include the 2018 Cuyahoga Community College, President's Award for her contributions in increasing the IPEDS graduation rate and the 2013 Innovation of the Year Award by the League of Innovation. Heidi is active in the Kent State University Alumni Association and is a College Now Greater Cleveland professional mentor.
Heidi graduated with her Bachelor's Degree from Kent State University and her Master's Degree in Adult Learning and Development from Cleveland State University. She has completed coursework toward a Doctorate in Community College Leadership from Ferris State University and is currently A.B.D.
Find Heidi at Heidi.Nicholas@tri-c.edu
RELATED EPISODES
ATTENDING A COMMUNITY COLLEGE
COLLEGE ADMISSIONS DURING A GLOBAL PANDEMIC
FAMILY CONVERSATIONS ABOUT COLLEGE ADMISSIONS
ABOUT THIS PODCAST
Tests and the Rest is THE college admissions industry podcast. Explore all of our episodes on the show page.