We all want to get scholarships, right? But how many people want to give scholarships? Amy and Mike did, mainly because scholarship expert Monica Matthews inspired us. That's why we invited Monica back to help process the lessons learned by offering a scholarship.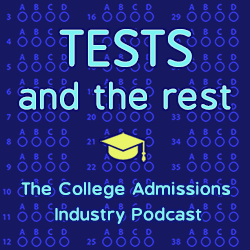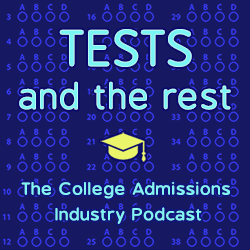 What are five things you will learn in this episode?
What makes offering a scholarship an excellent idea?
How quickly can you expect for people to become aware of a new scholarship?
What elements make scholarships successful?
What will we do differently next year?
What tips can you pass along to students who will be applying next year?
MEET OUR GUEST
Monica Matthews is the author of How to Win College Scholarships. She helped her own sons win over $100,000 in college scholarships and now shares her expertise with other parents and their students. She truly has "been there, done that" in regards to helping families navigate the scholarship process. Her methods of helping students find college scholarships, write compelling essays, and create unique application packets have taught desperate parents to help their own students win thousands of scholarship dollars. Her scholarship tips have been featured in several publications such as U.S. News & World Report, The Huffington Post, and The Penny Hoarder. Monica has been dubbed The Scholarship Mom and "Go-To" expert on college scholarships. You can find her winning tips and scholarship blog at https://how2winscholarships.com.
Find Monica at https://how2winscholarships.com.
LINKS
Tests and the Rest Counselor Select Scholarship
How to Win College Scholarships
RELATED EPISODES
HOW TO WIN LOCAL SCHOLARSHIP AWARDS
LOOKING FOR A FULL RIDE
PSAT AND THE NATIONAL MERIT SCHOLARSHIP PROCESS
ABOUT THIS PODCAST
Tests and the Rest is THE college admissions industry podcast. Explore all of our episodes on the show page.