Every day, people watch over a billion hours of video on YouTube. Is it possible to make just a little bit of that time educational?! Amy and Mike invited educator Brooke Hanson to take us behind the scenes of test prep YouTube.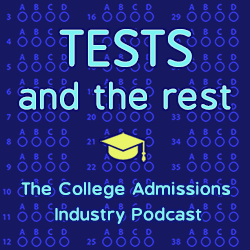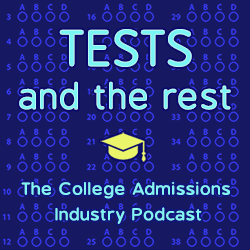 What are five things you will learn in this episode?
What does it take to build a YouTube Channel?
Why should you both listen to and speak with your audience?
How do you crack the YouTube algorithm and get subscribers?
In what ways is the format of YouTube at odds with the goals of educational content?
What value comes from building a YouTube channel?
MEET OUR GUEST
Brooke Hanson grew up in the suburbs of Chicago and Kansas City, graduated from Stanford University with honors, and holds an MFA in Cinematic Arts Production from the University of Southern California. After spending over a decade juggling a career in Hollywood with her tutoring and test prep work, Brooke founded Supertutor Media to make college admissions and test prep more accessible and engaging. Her YouTube channel SupertutorTV now boasts over 20 million views and 230K subscribers. She's been featured on CNN, US News and World Report, Teen Vogue, and Yahoo! Finance. Brooke has also written two ACT® math books and developed comprehensive online video-based prep courses for both the SAT and ACT.
Find Brooke at supertutortv.com or subscribe to her YouTube (youtube.com/supertutortv).
LINKS
The Best ACT Math Books Ever by Brooke Hanson
RELATED EPISODES
TEST PREP TIKTOK
HOW TO MAKE THE MOST OF ONLINE TEST PREP
CREATING AND USING EDUCATIONAL WEBSITES
ABOUT THIS PODCAST
Tests and the Rest is THE college admissions industry podcast. Explore all of our episodes on the show page.
ABOUT YOUR HOSTS
Mike Bergin is the president of Chariot Learning and founder of TestBright. Amy Seeley is the president of Seeley Test Pros. If you're interested in working with Mike and/or Amy for test preparation, training, or consulting, feel free to get in touch through our contact page. We'd love to hear from you!