Students have never had access to more or better digital SAT and ACT prep tools than they do right now. So why aren't everyone's scores skyrocketing? Amy and Mike invited test prep professional Tom Ehlers to explain how to make the most of online test prep.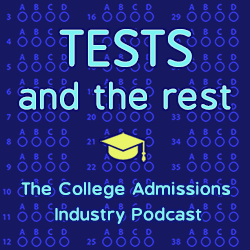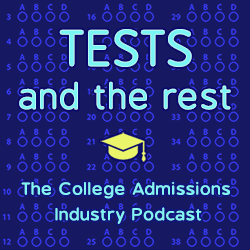 What are five things you will learn in this episode?
What are the different forms of online prep?
What are the benefits of self-paced digital prep and who best benefits from it?
What features make the best self-paced digital prep tools?
How can students make the most of self-paced online prep?
How can educators help students make the most of self-paced online prep?
MEET OUR GUEST
Tom Ehlers is the founder and president of Method Learning. He is a passionate believer in online learning and has spent the last 18 years developing effective teaching methods that have helped thousands of students significantly raise their ACT and SAT test scores. Over 1,000 schools around the world use Method Learning's online learning platform to provide all students with access to effective ACT and SAT preparation and to help students improve their fundamental English and math skills. Tom works as an educational consultant to these schools to help them expand their online learning initiatives. Tom also trains dozens of groups of educators each year on how to encourage more students to take advantage of online learning tools as well as speaking to large groups of parents and students on the shift to online learning and how to benefit.
Tom graduated with honors from Princeton University and also completed the prestigious Princeton University Teacher Preparation Program.  He is proud of his role as an entrepreneur in the world of education. Since he started Method Test Prep, the organization has grown to 60 people whose mission is to help students and schools achieve more academically.
Tom lives on Long Island in New York with his wife and twin 4th graders. Tom's hobbies include basketball, reading, tennis, podcasts, learning online, and travel.
Find Tom at https://www.methodlearning.com.
RELATED EPISODES
SUCCESS IN COMPUTER-BASED TESTING
TECHNOLOGY AS AN ENABLER IN EDUCATION
MAKING ONLINE TUTORING MATTER MORE
ABOUT THIS PODCAST
Tests and the Rest is THE college admissions industry podcast. Explore all of our episodes on the show page.
ABOUT YOUR HOSTS
Mike Bergin is the president of Chariot Learning and founder of TestBright. Amy Seeley is the president of Seeley Test Pros. If you're interested in working with Mike and/or Amy for test preparation, training, or consulting, feel free to get in touch through our contact page. We'd love to hear from you!