While there are over 3,000 four-year colleges and universities in the United States, most conversations about higher education focus on 5% of them at most. No wonder these name brand schools have become tougher than ever to get into. Amy and Mike invited educational consultant Aly Beaumont to discuss preparation for highly selective college admissions.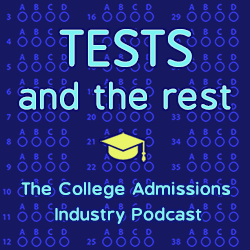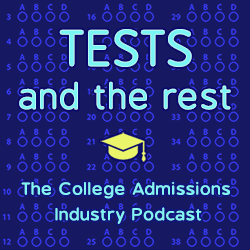 What are five things you will learn in this episode?
What happened to the Class of 2025 and what do we anticipate for the Class of 2026?
Did submitting test scores help or hurt chances of admission at highly selective schools?
Does applying early really make a difference?
How much does full-pay or full-need matter to highly selective colleges?
Why is a diversified college list so important?
MEET OUR GUEST
Aly Beaumont is the founder of Admissions Village, a family focused, affordable, one-on-one college guidance consultancy. Aly is deeply committed to making the college admissions process less stressful, and her success with this objective can be measured by both the growing number of referrals she receives as well as the repeat business of family siblings. Aly is also a founder and advisor to The College T, a website connecting high school students with college students and recent graduates so that first-hand information and experiences can be shared.
Aly is a graduate of Tufts University where she majored in History with a concentration in Modern Women and African American History, and was captain of the Equestrian Team. She lives in Wilton, CT with her husband Perry, their two dogs Buddy and Buzz and their three sons. Two of their sons are currently in college at The University of St. Andrews in Scotland and Keyon College in Ohio, and one graduated from Santa Clara University. Aly is an Associate member of IECA and she has her certificate as an Independent Educational Consultant from the University of California Irvine.
Find Aly at https://www.admissionsvillage.com.
LINKS
Considerations for Admissions to Highly Selective Colleges
RELATED EPISODES
ADMISSIONS INSIGHTS FOR HIGHLY SELECTIVE UNIVERSITIES
WHAT TO CHECK BEFORE SUBMITTING THAT COLLEGE APPLICATION
TRANSPARENCY IN COLLEGE ADMISSIONS
ABOUT THIS PODCAST
Tests and the Rest is THE college admissions industry podcast. Explore all of our episodes on the show page.
ABOUT YOUR HOSTS
Mike Bergin is the president of Chariot Learning and founder of TestBright. Amy Seeley is the president of Seeley Test Pros. If you're interested in working with Mike and/or Amy for test preparation, training, or consulting, feel free to get in touch through our contact page. We'd love to hear from you!