Keeping track of the newest social media platforms can be exhausting for many adults. Taking the time to figure out where teens focus their attention, though, offers a rare opportunity to deliver education they'll actually engage with. Amy and Mike invited educators Jackie Pollina and Josh Kariyev to open a window into the surprising world of test prep TikTok.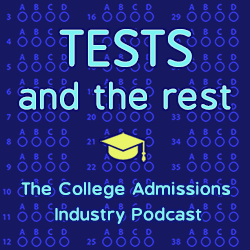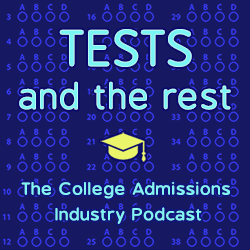 What are five things you will learn in this episode?
What is TikTok?
What makes TikTok an interesting platform to share educational content?
How does the algorithm work for providers and viewers?
How can an educator create worthwhile content on TikTok?
What are valuable lessons learned from creating content on TikTok?
MEET OUR GUESTS
Jackie Pollina and Josh Kariyev are both the founders of J&J Test Prep, a company that prides itself on maintaining a modern, relatable feel for students. Jackie and Josh are both in their mid-20s, and, upon realizing that they had a knack for tutoring, turned down the traditional path to attend a graduate program and started their own business despite the cries from all around them that it was "too risky" at such a young age.
Jackie graduated with a 4.0 GPA from Hofstra University, where she majored in Philosophy; Josh graduated with a 3.96 GPA from NYU, where he majored in Mathematics.
Jackie and Josh, in maintaining a modern feel, run an academic TikTok account intended to get students more excited about learning as our world becomes increasingly digitized.
Fun Fact: Jackie and Josh are high school sweethearts – they've been dating since they were 15 years old!
Find Jackie Pollina and Josh Kariyev at https://www.jjtestprep.com/contact or on TikTok at @testpreptips – https://vm.tiktok.com/ZMJaCVnq3/
LINKS
SAT/ACT Fake Word Alert on TikTok
10 Second Coolest ACT Math Tip on TikTok
RELATED EPISODES
HOW TO MAKE THE MOST OF ONLINE TEST PREP
CREATING AND USING EDUCATIONAL WEBSITES
EDTECH IN 2021: SEPARATING FADS FROM SUSTAINABLE CHANGES
ABOUT THIS PODCAST
Tests and the Rest is THE college admissions industry podcast. Explore all of our episodes on the show page.
ABOUT YOUR HOSTS
Mike Bergin is the president of Chariot Learning and founder of TestBright. Amy Seeley is the president of Seeley Test Pros. If you're interested in working with Mike and/or Amy for test preparation, training, or consulting, feel free to get in touch through our contact page. We'd love to hear from you!