Obviously, high schoolers put a lot of work into preparing for test day, as do teachers, tutors, coaches, and parents. But don't forget those unsung heroes who labor behind the scenes to ensure a smooth, crisis-free testing experience. Amy and Mike invited school counselor and test center supervisor Tom Carey to share his observations of a test site supervisor.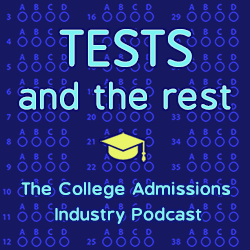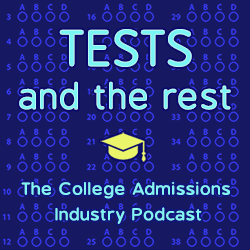 What are five things you will learn in this episode?
What is the job of a test site supervisor?
How challenging is the task of test day staffing?
Are there differences in interacting with College Board and ACT as a site supervisor?
What are some surprising or shocking things that have happened during your tests?
How can you prepare to administer the ACT while social distancing guidelines are in place?
MEET OUR GUEST
Thomas Carey is currently the director of school counseling at St. Edward High School. He has a masters in Systematic Theology as well as a Masters in Education with a focus on school counseling. Tom started at St. Edward in 1992 as a teacher in the Religious Studies Dept. In 2002, Tom moved into the Counseling department where he continues to work with students to help them attain success at the high school level and beyond. He has been the school testing coordinator and test center supervisor since 2005.
Find Tom at tcarey@sehs.net.
LINKS
RELATED EPISODES
COMMON TESTING MISTAKES AND HOW TO AVOID THEM
NEW OPTIONS FOR THE ACT
MENTAL TECHNIQUES FOR PEAK TEST PERFORMANCE
ABOUT THIS PODCAST
Tests and the Rest is THE college admissions industry podcast. Explore all of our episodes on the show page.