The SAT and ACT may be more similar than ever, but they are definitely not the same. Picking the right exam to showcase your particular strengths can make a massive difference in admissions. Amy and Mike invited test prep professional Heather Krey back to help further explore the relevant criteria in deciding between the SAT and ACT.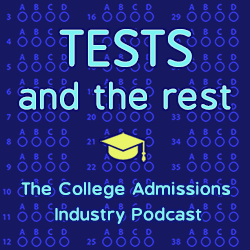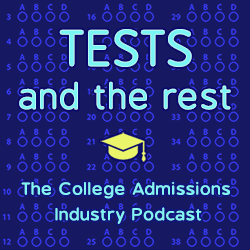 What are five things you will learn in this episode?
How have your thoughts about the differences between the tests evolved over the last year?
Should students commit to prepping for just one or both tests?
What role should diagnostic testing play in choosing a test to focus on?
Do the SAT and ACT cater to different strengths and weaknesses?
What are the strengths and weaknesses of an SAT/ACT combo test?
MEET OUR GUEST
Passionate about helping her students achieve their college dreams by being their coach and cheerleader as they prep for the SAT and ACT, Heather Krey is an experienced instructor with teaching certificates in math, physics, chemistry, and English. She knows the best tips and strategies for these tests – and she also understands that students need encouragement and practice to do their best. With dual bachelor's degrees in industrial engineering and psychology from Lehigh University, she also holds masters of education degrees in mathematics from DeSales University and in teaching from Kutztown University. Heather lives in Allentown, PA, with her husband and three children. Heather is the author of a newly released book, SAT and ACT Combo Test.
TP4S is the premier location for test prep and academic tutoring located in the Lehigh Valley area of Pennsylvania: "We are educators first, so we never sacrifice personal connections for profits, and we strive to make our services affordable for all students. We offer in-person classes, practice tests, and tutoring at our Allentown, PA location and offer the same high-quality, personalized tutoring online for students outside our local area."
Find Heather Krey at http://TP4S.com.
LINKS
SAT and ACT Combo Test
Watch this episode on YouTube
RELATED EPISODES
DECIDING BETWEEN THE SAT AND ACT, PART 1
DIFFERENCES BETWEEN SAT AND ACT GRAMMAR
COMMON MYTHS ABOUT THE SAT AND ACT
ABOUT THIS PODCAST
Tests and the Rest is THE college admissions industry podcast. Explore all of our episodes on the show page.