There are so many decisions to be made on the path to college, including deciding which college entrance exam to take. ACT has announced new options coming for the ACT® test, starting with the September 2020 national test date, designed to give students more flexibility in their college planning. What do we know about these changes so far? Amy and Mike invited ACT National Director of K-12 Lisa Wolf to share details right from the source about exciting new options for the ACT.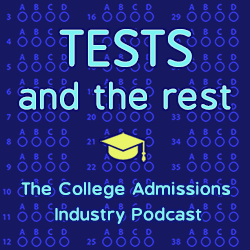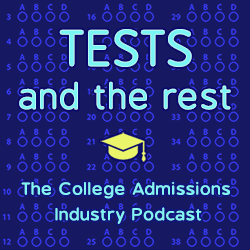 What are five things you will learn in this episode?
What are the new ACT testing options available to students beginning in September 2020?
How and why has ACT changed its institutional stance on superscoring?
What do changes in the ACT testing experience have to do with recent research into test scores and admissions?
Does ACT already have experience with online testing, and how does that inform the September 2020 roll-out of new features?
What questions about ACT online testing and section retesting remain to be answered, as of February 2020?
MEET OUR GUEST
Lisa Wolf has been with ACT since June 2008. She began her ACT career as a Test Development Associate, where she developed math constructed response items and led teams in scoring student responses to the items. She also worked on other ACT mathematics-related materials, such as writing instructional units. She transitioned to a client-facing role in January 2012 and worked with secondary and postsecondary institutions across many states, primarily Colorado and Kansas. Wolf is currently the National Director of K-12 on the Client Relations team. Prior to coming to ACT, she was a high school math teacher. She holds a Bachelor of Science degree in mathematics and a Master of Science degree in educational leadership.
Get updates on the upcoming changes to ACT testing by registering at act.org/newfirsts.
LINKS
How New ACT Test Options Help with College Planning
ABOUT THIS PODCAST
Tests and the Rest is THE college admissions industry podcast. Explore all of our episodes on the show page.