At every stage of education–including test preparation–highly individualized instruction presents both benefits and tradeoffs compared to learning in large or small groups. Amy and Mike invited educator Dominique Padurano to explore the pros and cons of small group classes vs 1-1 tutoring for SAT & ACT prep.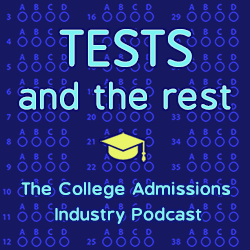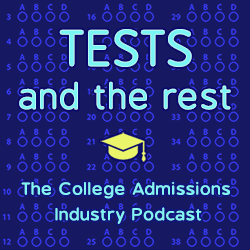 What are five things you will learn in this episode?
Are test prep classes or tutoring even necessary?
Which is better for test prep: classes or tutoring?
Which students should skip classes in favor of tutoring?
What personality types work best for group instruction?
Is test prep tutoring ever a worse option than a class?
MEET OUR GUEST
Dr. P. (Dominique Padurano, M.S., Ed., Ph.D.) founded Crimson Coaching in 2014 to address the educational and socio-emotional needs of students and families. A solopreneur, Dr. P. herself provides academic tutoring in many high school subjects; prepares students to take tests like the SAT, ACT, and APs; and counsels students and families through the college application process.
After teaching for ten years at New York high schools such as Horace Mann and Scarsdale and writing and scoring tests such as the SAT II in U.S. History and AP U.S. History, Dr. P. used her expertise in testing, deep understanding of how teens learn, and passion for a wide range of academic disciplines to serve students' individualized academic needs.
Dr. P. earned her A.B., magna cum laude, from Harvard University and her Ph.D. from Rutgers University. A native Long Islander, Dr. P. loves open water swimming in the summer, salsa dancing in New York City, and spending time with friends and family.
Dominique can be reached on Facebook, LinkedIn, and info@crimsoncoaching.com.
LINKS
What Kind of Test Prep is Right for My Teen?
RELATED EPISODES
HOW TEST PREP TUTORING SHOULD WORK
TEST PREP FOR STUDENTS WITH ACCOMMODATIONS
WHY REMOTE TUTORING IS HERE TO STAY
ABOUT THIS PODCAST
Tests and the Rest is THE college admissions industry podcast. Explore all of our episodes on the show page.
ABOUT YOUR HOSTS
Mike Bergin is the president of Chariot Learning and founder of TestBright. Amy Seeley is the president of Seeley Test Pros. If you're interested in working with Mike and/or Amy for test preparation, training, or consulting, feel free to get in touch through our contact page. We'd love to hear from you!