Webb's Depth of Knowledge levels provide a clear system for categorizing the complexity of thought different tasks–and test questions–require. Amy and Mike invited educational consultant Erik Francis to explain depth of knowledge levels on the SAT and ACT.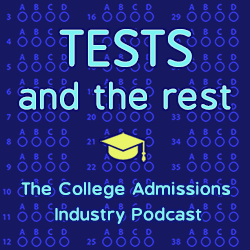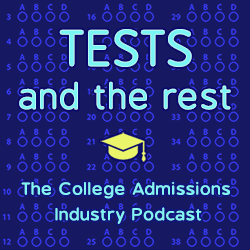 What are five things you will learn in this episode?
What are depth of knowledge (DOK) levels?
How are depth of knowledge levels tested on the SAT and ACT?
Why can't all DOK levels be tested on standardized exams?
Do higher DOK levels correlate with harder test items?
What is the difference between difficulty and demand?
MEET OUR GUEST
Erik M. Francis, M.Ed., M.S. is an international author and presenter with over 20 years of experience working as a classroom teacher, a site administrator, an education program specialist with a state education agency, and a professional development trainer. He has extensive experience working with diverse populations of schools, staff, and students at all grade levels from pre-kindergarten to post-graduate.
Erik is the owner of Maverik Education LLC, providing academic professional development and consultation to K-12 schools, colleges, and universities on developing rigorous learning environments and delivering educational experiences that challenge students to demonstrate higher order thinking and communicate depth of knowledge (DOK). His areas of expertise include teaching and learning for depth of knowledge (Webb's DOK), higher level questioning and inquiry, authentic learning, differentiated instruction, personalized learning, and talent development.
Erik is the author of Now THAT'S a Good Question! How to Promote Cognitive Rigor Through Classroom Questioning published by ASCD. His book on teaching and learning for depth of knowledge will be published by Solution Tree International in 2021. Erik is also ranked as one of the World's Top 30 Education Professionals for 2019 (#13) and 2020 (#3) by the research organization Global Gurus. Erik is an ASCD Author and Faculty Member, a professional development consultant for the Association for Middle Level Educators (AMLE), a presenter and consultant for First Educational Resources, a presenter for Staff Development for Educators, Inc. and a presenter and instructional coach for FACTS Management.
Erik received his Master's in Education Leadership from Northern Arizona University and Master's of Science in Film and Television Production and Management from the S.I. Newhouse School of Public Communications at Syracuse University. He also holds a Bachelor's of Arts in Rhetoric and Communication and English from the University at Albany. He lives in Scottsdale, Arizona, with his family.
Find Erik at erik@maverikeducation.com or on Twitter @maverikedu12.
LINKS
Independent Alignment Study with ACT and SAT
Depth of Knowledge and Test Prep
RELATED EPISODES
WHY TESTING STANDARDS MATTER
EMERGING TRENDS IN SAT AND ACT CONTENT
IN DEFENSE OF STATE TESTS
ABOUT THIS PODCAST
Tests and the Rest is THE college admissions industry podcast. Explore all of our episodes on the show page.