The aspect of a college application that lies most outside an applicant's control is the recommendation. How can recommendation writers and requesters alike get this essential piece right? Amy and Mike invited author Becky Munsterer Sabky to explain how to write a standout letter of recommendation?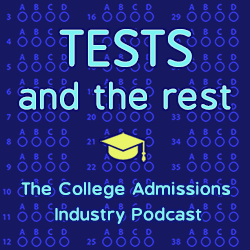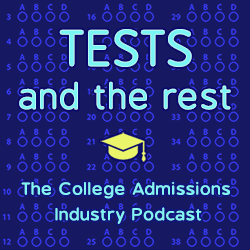 What are five things you will learn in this episode?
What makes a standout recommendation?
Who can or should write college recommendations?
What should a recommender ask of the applicant (and vice versa) to make writing a recommendation easier?
Is it okay to turn down a recommendation request?
Should applicants waive their right to read their recommendations?
MEET OUR GUEST
Becky Munsterer Sabky likes to communicate. She's an author, columnist, speaker (and handwritten letter writer). Her work has appeared in the New York Times, the Boston Globe Magazine, Reader's Digest and SKI Magazine. She's been interviewed on Vermont Public Radio and Boston Public Radio, and is currently on a speaking tour for her book Valedictorians at the Gate. She's a graduate of Colby College and received her M.A.L.S. degree in creative writing from Dartmouth.
When Becky was a high school senior she was rejected by her dream school, Dartmouth. She had done everything right. Checked every box. Played on every team. And yet still she received, "the thin envelope." A decade later she was the one helping to make the admissions decisions for the Ivy League university. Drawing back the curtain, Valedictorians at the Gate is a behind-the-scenes look at how best to prepare for the admissions process, from the first day of high school to welcome weekend on campus, with the needed perspective to stay true to yourself, and discover your passions as you battle the other valedictorians at the gate.
Written with actionable advice (do take the SATs multiple times; don't write your college essay about Hermione Granger), Valedictorians at the Gate answers the questions of just who to ask for a college recommendation (a note from a janitor will turn more heads than a form letter from the chair of the math department), just what to do on campus visits (have the student ask the questions, not their mom and dad), and what curriculum to take (if you like art, go for it over AP physics). This is the book every student and parent wishes to have by their side as they navigate the immensely competitive, and confusing, process of selecting a college.
Find Becky at https://beckysabky.com/.
LINKS
Valedictorians at the Gate: Standing Out, Getting In, and Staying Sane While Applying to College
RELATED EPISODES
LETTERS OF RECOMMENDATION: GOOD VS. GREAT
THE MAKING CARING COMMON PROJECT
DEMONSTRATING LEADERSHIP IN COLLEGE APPLICATIONS
ABOUT THIS PODCAST
Tests and the Rest is THE college admissions industry podcast. Explore all of our episodes on the show page.
ABOUT YOUR HOSTS
Mike Bergin is the president of Chariot Learning and founder of TestBright. Amy Seeley is the president of Seeley Test Pros. If you're interested in working with Mike and/or Amy for test preparation, training, or consulting, feel free to get in touch through our contact page. We'd love to hear from you!