The premise of holistic admissions suggests that admissions officers consider the whole applicant. But how can intangibles like character or compassion be judged alongside empirical data like grades or test scores? Amy and Mike invited Glenn Manning and Brennan E. Barnard to describe how this challenge is being addressed by the Making Caring Common Project.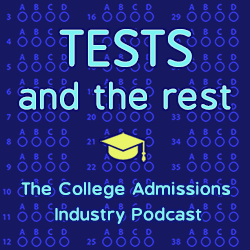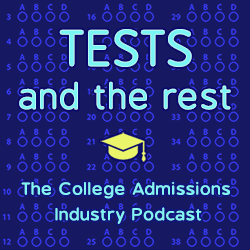 What are five things you will learn in this episode?
What is the Making Caring Common Project and how did it get its start?
What do admissions deans have to say about showing caring during the current crisis?
Can character be measured or quantified?
How can a student show character or caring?
How can students and educators get involved with these programs?
MEET OUR GUESTS
Glenn Manning is a Senior Project Manager at Making Caring Common. He formerly served as a high school Wellness Coordinator, English teacher, and professional firefighter.
Glenn leads MCC's school-based initiatives where he supports a variety of research efforts, helps school systems gather and use data to guide their programming and practice, develops and assesses evidence-based strategies to promote ethical capacities in young people, and consults with districts and schools to create positive changes in their cultures and climates. He is particularly interested in translating research into practice, mobilizing the energy and wisdom of educators and students, and coaching caring school leaders.
Glenn earned a Master of Education in the Learning and Teaching program at Harvard Graduate School of Education and a Bachelor of Arts in English from Saint Michael's College.
Brennan Barnard, M.Ed is the Director of College Counseling and Outreach at The Derryfield School, an independent day school in Manchester, New Hampshire and at US Performance Academy, an on-line independent high school for elite athletes. He is also the College Admissions Program Advisor with the Making Caring Common project at Harvard Graduate School of Education.
During over two decades in education Brennan has worked as a teacher, coach, dorm parent, admission officer, counselor and administrator at a number of independent high schools and colleges. He has counseled Olympians, thespians, artists, cadets, social workers, engineers, philosophers, doctors, writers, lawyers and everything in between. He is co-author of the book, The Truth About College Admission: A Family Guide to Getting In and Staying Together.
A native of suburban Philadelphia and practicing Quaker, he is a graduate of Westtown Friends School. Brennan earned a bachelor's degree in Psychology and Spanish from Franklin & Marshall College and a master's degree in Higher Education and Student Affairs Administration from The University of Vermont. This father of two lives in Hopkinton, New Hampshire where he is a volunteer firefighter.
Find Glenn and Brennan at https://mcc.gse.harvard.edu/ or on social media.
LINKS
The Character Collaborative
Youth Advisory Board
Turning the Tide College Admissions Campaign — Making Caring Common
For Educators: Writing Character-Conscious Letters of Recommendation
College Admission Deans Care In Crisis
New Research Finds That Character Counts In College Admission
Assessing Ethical Character In College Admission
RELATED EPISODES
LETTERS OF RECOMMENDATION: GOOD VS. GREAT
BUILDING AN A+ EXTRACURRICULAR RESUME
COLLEGE ADMISSIONS DURING A GLOBAL PANDEMIC
ABOUT THIS PODCAST
Tests and the Rest is THE college admissions industry podcast. Explore all of our episodes on the show page.