Despite their role as essential components of college applications, letters of recommendation–specifically how to elicit great ones–receive far too little attention. Amy and Mike invited college admissions counselor Benjamin Caldarelli to clarify the differences between good and great letters of recommendation.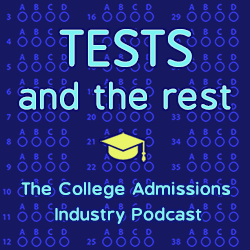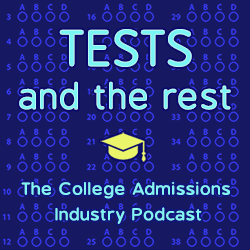 What are five things you will learn in this episode?
What makes a letter of recommendation great?
What role does a student play in securing great letters of recommendation?
What is the #1 trait a recommendation can speak to?
How can students ensure that they get great recommendations?
Do colleges care about traits like kindness or empathy?
MEET OUR GUEST
A passionate educator for over 18 years, Benjamin Caldarelli has helped hundreds of students navigate the college admissions process. With the belief that students have more potential for personal growth than they realize, he views the transition from high school to college as a unique opportunity for students to broaden their perspective and develop their character.
Trained to evaluate applicants at Harvard's Institute on College Admissions, Benjamin worked to create the College Admission Index™ to help students and their families understand the complexity of the holistic admission process. Known for challenging traditional approaches to educational and college planning, Benjamin College Consulting helps students authentically explore their academic and extra-curricular interests, as well as develop social and emotional skills necessary to be successful in college and beyond.
Benjamin regularly writes about the college admission process and is a sought after speaker, frequently presenting his ideas on how students and families can navigate the admissions process with style and sanity. A former English teacher, Benjamin is committed to an educational ideal of a community of citizens and scholars ready to lead a democracy.
When not working on behalf of his students, Ben likes to explore the streets of New York searching for new cafes and bookstores and tries to play as much golf as possible.
Find Benjamin at benjamin@princetoncollegeconsulting.net or send him a DM on LinkedIn.
LINKS
16 Character Traits Colleges Care About Most
RELATED EPISODES
DOES COLLEGE ENGAGEMENT MATTER MORE THAN SELECTIVITY?
UTILIZING A REFLECTION JOURNAL TO PREPARE FOR YOUR COLLEGE ESSAY
BRINGING GRIT TO TESTING AND ADMISSIONS
ABOUT THIS PODCAST
Tests and the Rest is THE college admissions industry podcast. Explore all of our episodes on the show page.