When a highly selective school receives ten or more times as many applications as available seats, the applicant pool seems like an anonymous, homogenous horde. How can any single student hope to stand out from the crowd? Amy and Mike invited admissions consultant Aviva Legatt to explain how–and why–to build relationships with colleges.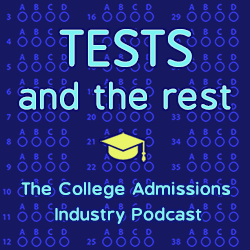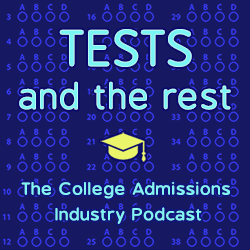 What are five things you will learn in this episode?
How is building relationships for college different from showing "demonstrated interest"?
How should students create a list of college representatives to connect with?
What are the nuts and bolts of forming a connection?
What are effective strategies for following up and staying in touch?
How important is proximity in the relationship-building process?
MEET OUR GUEST
Dr. Aviva Legatt is the admissions expert and founder of Ivy Insight, the gold standard in college admissions consulting for undergraduate college applications. An in-demand leadership and college admissions speaker with a fresh perspective, Aviva has been hailed by the New York Times as a trustworthy expert on college admissions, and recognized as an expert in corporate culture and diversity as a faculty member for Coursera and the University of Pennsylvania.
Aviva is the recent author of Get Real and Get In: How to Get into the College of Your Dreams by Being Your Authentic Self.
Find Aviva at http://www.ivyinsight.com/ or on LinkedIn.
LINKS
Get Real and Get In: How to Get into the College of Your Dreams by Being Your Authentic Self
RELATED EPISODES
DEMONSTRATING INTEREST DURING VIRTUAL COLLEGE TOURS
ADMISSIONS INSIGHTS FOR HIGHLY SELECTIVE UNIVERSITIES
PREPARATION FOR HIGHLY SELECTIVE COLLEGE ADMISSIONS
ABOUT THIS PODCAST
Tests and the Rest is THE college admissions industry podcast. Explore all of our episodes on the show page.
ABOUT YOUR HOSTS
Mike Bergin is the president of Chariot Learning and founder of TestBright. Amy Seeley is the president of Seeley Test Pros. If you're interested in working with Mike and/or Amy for test preparation, training, or consulting, feel free to get in touch through our contact page. We'd love to hear from you!