Pre-COVID, visiting a college campus was an important way to both learn about a school and signal interest. Today and likely going forward, more and more families will conduct that due diligence online, but they have to do it right. Amy and Mike invited educational consultant Jodi Rosenshein Atkin to highlight ways to demonstrate interest during virtual college tours.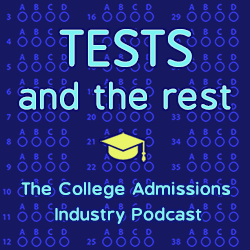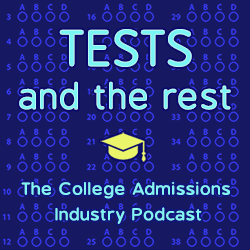 What are five things you will learn in this episode?
Why is demonstrated interest so important in terms of admissions?
What are the different types of virtual tours available and which matter most?
In what ways are virtual tours more work than live campus visits?
What are other critical ways to demonstrate interest?
What makes regional college representatives so important to connect with?
MEET OUR GUEST
Jodi Rosenshein Atkin is an independent educational consultant in private practice. She holds a BA and MA from the University of Rochester in Psychology, and has over 20 years of experience in educational and clinical settings. Her first career focused on working with individuals and families living with learning challenges. She is a professional member of the Independent Educational Consultants Association, as well as a member of the National Association of College Admissions Counselors, New York State Association of College Admissions Counselors and Higher Education Consultants Association. Her practice is entering its seventh season. During that time, she has visited almost 200 college campuses in 17 different states and conducted over 60 virtual college tours in 2020 alone!
Jodi has also earned the designation of Certified Educational Planner, a certification granted to consultants and counselors who meet stringent requirements, including a Masters degree, specialized training, significant experience and involvement in professional activities and organizations. CEP represents the highest level of distinction in the profession
Jodi is committed to finding a "best fit" school for every student, considering academic, financial, social and cultural factors. It's about more than the mascot and the sweatshirt; it's about finding the places that each student can thrive and grow, making the most of their higher education investment. Finding the right school is a journey, not a race to some imaginary finish line.
Jodi is a frequent guest speaker at libraries, schools, podcasts and webinars. Her insights have been featured in publications nationally, including the Wall Street Journal, Rochester Democrat & Chronicle, Teen Vogue, Rochester Business Journal, and The Deseret News (Utah). She has also presented to professional groups, including the NYS Association of College Admissions Counselors. She and her husband, Louis, have four adult children and live in Rochester, NY with their golden doodle, Dustin.
Find Jodi at www.jodiratkin.com.
LINKS
The First Rule of Successful College Visits
RELATED EPISODES
MAKING THE MOST OF COLLEGE VISITS
VIRTUAL COLLEGE TOURS
MAKING THE MOST OF A VIRTUAL COLLEGE ADMISSIONS EVENT
ABOUT THIS PODCAST
Tests and the Rest is THE college admissions industry podcast. Explore all of our episodes on the show page.