A calculator on a high stakes test fits the classic definition of a double-edged sword: formidable in the hands of an expert but a liability for those who don't know how to use it. Amy and Mike invited educators Vinny Madera and Tony Miglio to outline the essential facts of calculator usage on the SAT and ACT.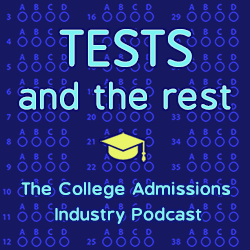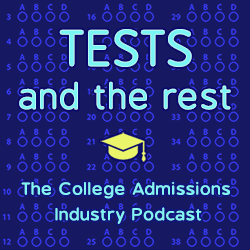 What are five things you will learn in this episode?
Is a calculator really necessary on the SAT and ACT?
What are the best calculators to use on the tests?
On which test is the calculator more important?
How do tests penalize poor calculator use?
Should test takers download useful programs into their calculators in advance?
MEET OUR GUEST
Vinny Madera is the guy who shapes Test Prep Wizards and helps the team determine the most effective and efficient ways to get the results students need. Tutoring in some capacity since college, Vinny decided in 2007 to become a full-time tutor and works directly with over 800 students per year through his classes and individual students. Aiding numerous school districts, private institutions, and tutoring companies, Vinny has developed all Test Prep Wizards' reporting software and has written the company's SAT and ACT manuals, which have been licensed by many school districts as an efficient, low-cost means of helping their students.
Vinny is a huge nerd fan of data and statistics, moonlighting as a math enthusiast at Fairfield University where he teaches a variety of math courses and freshman experience workshops. He brings this love of numbers and trends to Test Prep Wizards in the form of its state of the art analysis programming. Vinny is the author of Demystifying the Calculator: A Guide to Using the TI-84 PLUS CE on the ACT and first appeared on the podcast on episode #141 to discuss Tracking Test Score Data.
Tony Miglio is the owner of NKY Tutoring and is a nationally sought-after test prep expert, specializing in the math section of the ACT Test. He has worked with students both locally in the Greater Cincinnati area, but also students throughout the US and Europe. He works with students in person, and virtually; in groups, and 1-1, and is able to help build a rapport with each of his students to help students grow in confidence, along with growing their ACT Scores.
Tony is a former teacher, and he has been an ACT tutor for more than 15 years, with the last 10 years specializing in helping students conquer and raise their Math ACT Scores. His specialty is customizing the mental approach for each student, based upon their score that they need to drive success on the test. Tony first appeared on the podcast on episode #48 to discuss How Test Prep And Sports Are Similar.
Find Tony at nkytutoring.com.
Find Vinny at testprepwizards.com or vinny@testprepwizards.com.
LINKS
Live Online Calculator Class
Demystifying the Calculator: A Guide to Using the TI-84 PLUS CE on the ACT
Be Calculator Smart on Test Day
RELATED EPISODES
DIFFERENCES BETWEEN SAT AND ACT MATH
MATHEMATICAL MATURITY & TEST SUCCESS
HIGH IMPACT STRATEGIES TO HELP STUDENTS SUCCEED IN MATH
ABOUT THIS PODCAST
Tests and the Rest is THE college admissions industry podcast. Explore all of our episodes on the show page.
ABOUT YOUR HOSTS
Mike Bergin is the president of Chariot Learning and founder of TestBright. Amy Seeley is the president of Seeley Test Pros. If you're interested in working with Mike and/or Amy for test preparation, training, or consulting, feel free to get in touch through our contact page. We'd love to hear from you!