No matter how difficult a given ACT exam seems, the process of creating that test and every other equivalent form is exponentially more complex, precise, and demanding. Amy and Mike invited ACT Lead Psychometrician Jeffrey Steedle to definitively explain how the ACT is actually scored.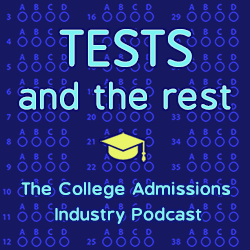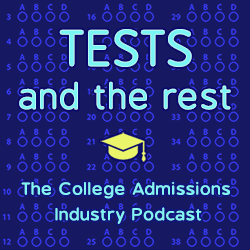 What are five things you will learn in this episode?
How is an ACT form crafted?
How does ACT assess item difficulty, and what is the role of the fifth section?
Are the score scales determined before or after a test is administered?
What is the difference between scaling and equating?
How does ACT implement Randomly Equivalent Group Design in the equating process?
MEET OUR GUEST
Jeff Steedle is a lead psychometrician on the Assessment Transformation team at ACT. In that role, he directs the team responsible for statistical analyses for the ACT test and guides research studies related to maintaining measurement quality while making changes to the assessment program. Jeff holds advanced degrees in education, statistics, and educational psychology, and his research interests include assessment validation and motivation on achievement tests.
LINKS
Understanding Your ACT Scores
What are percentiles and why do they matter?
RELATED EPISODES
HOW THE SAT IS ACTUALLY SCORED
ACT SUPERSCORING AND SECTION RETESTING
ACT SCORE REVIEW AND VALIDATION
ABOUT THIS PODCAST
Tests and the Rest is THE college admissions industry podcast. Explore all of our episodes on the show page.