Security at testing centers is almost as tight as screening at American airports. Yet some test takers still find ways to cheat on the ACT or at least raise suspicions. Amy and Mike invited school counselor Desiree Rodriguez-Gould to explore to the process of ACT score review and validation.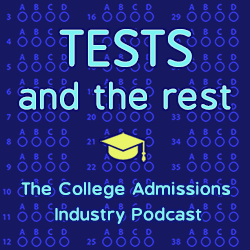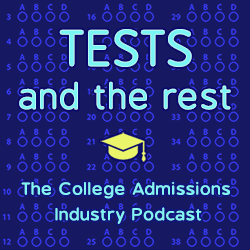 What are five things you will learn in this episode?
How does ACT, Inc. handle score review and validation?

What roles can counselors and test prep professionals play in the review process?

How badly can ACT score cancellation impact some students?

In what ways does the SAT score review process differ?

What are some possible ways to avoid ACT and SAT score review?
MEET OUR GUEST
Desiree Rodriguez-Gould, M.Ed, born and raised in the city of Cleveland, Ohio, is a first generation Latina college graduate and is passionate about college admissions and educational opportunities for all.  She is currently the College Counselor at St. Edward High School. Desi is married to her husband Matt with two beautiful children, Maria and Joseph, plus an adorable Labradoodle, Riff. With a background in both college counseling and strong involvement in professional development organizations as well as a number of university advisory boards, Mrs. Rodriguez-Gould is an eager student and higher education advocate.
ABOUT THIS PODCAST

Tests and the Rest is THE college admissions industry podcast. Explore all of our episodes on the show page.