Many test takers find the basic scaling of the SAT confusing, but the finer points of how this highly influential yet massively misunderstood test is graded mystifies even the professionals who deal with the SAT every day. Amy and Mike invited test prep professional Aaron Golumbfskie to definitively explain how the SAT is actually scored.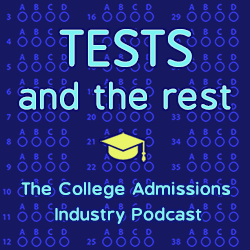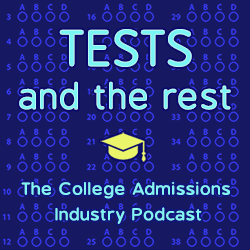 What are five things you will learn in this episode?
Why don't raw score-scale score conversions remain the same from test to test?
Is the SAT scored on a curve?
What are scaling and equating?
Who are test takers compared to, and what does the Nationally Representative sample have to do with it?
Should test takers target certain SAT dates?
MEET OUR GUEST
Aaron is the Education Director at PrepMatters and has logged more than 10,000 hours of one-on-one tutoring, helping teens change their self-images and achieve success, whether on standardized tests or in academic classes. He continues to tutor every day, but, realizing that individual efforts don't scale very well, he hopes to serve even more students by spending much of his time creating pedagogical materials and leading the training and mentoring of new tutors at PrepMatters.
While studying for his B.S. in Chemical Engineering at Johns Hopkins, he began an undergraduate teaching assistant program within his department that still continues. He also took advantage of many teaching opportunities en route to a Ph.D. from the University of California – Berkeley, serving as an instructor for subjects ranging from introductory chemistry to advanced statistical thermodynamics. He spends most of his time outside the office with his wife, son, and daughter. He also gets very cranky if he can't do at least some recreational reading every day.
Find Aaron at http://prepmatters.com/.
LINKS
How is the SAT Scored?
What are percentiles and why do they matter?
ABOUT THIS PODCAST
Tests and the Rest is THE college admissions industry podcast. Explore all of our episodes on the