U.S. military service academies are among the most respected and rigorous colleges in the nation. Unsurprisingly, they are also among the toughest to get into. Amy and Mike invited educational consultant Lisa Hillhouse to share detailed steps and timelines for applying to a military service academy.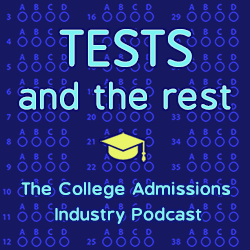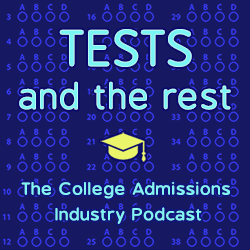 What are five things you will learn in this episode?
What is a military service academy, and who is eligible to attend?
How do you know which is right for you or your child?
What makes the military academy application process more complex than other applications?
What is the optimal timeline for applying to a military academy?
What are some common pitfalls in the process?
MEET OUR GUEST
Lt. Col. Lisa Hillhouse is an independent educational consultant and the founder of Hillhouse College and Career Advising, based in Atlanta. Prior to launching her practice, Lisa retired from the Air Force after 26 years of active duty and reserve service. Much of that time focused on officer recruitment and leadership development. Lisa began her admissions journey with a special assignment to Air Force ROTC at the University of California, Berkeley. She loved educating and mentoring young leaders and continued that work at the United States Air Force Academy as a deputy liaison officer director and admissions liaison officer. There she helped lead and manage one of the largest recruiting areas in the nation while evaluating and developing candidates for military careers.
While in college, Lisa enrolled in AFROTC and went on to earn a scholarship and a commission. Lisa has a Bachelor's degree in Politics from Assumption College, a Master's degree in Human Relations from the University of Oklahoma, and a College and Career Planning graduate certificate from the University of California, Berkeley.
Lisa is nationally recognized for her expertise and specialty of guiding and supporting students through the complex process of becoming commissioned officers. Many of her students are focused on earning ROTC scholarships, military service academy appointments, or becoming officer training school candidates. Lisa also collaborates with other consultants around the country. She frequently presents at admissions conferences and webinars and has served as a guest presenter for college advising courses.
You can find out more about Lisa at www.HillhouseCollegeAdvising.com.
LINKS
How to Get Into a Military Service Academy
RELATED EPISODES
ALL ABOUT THE ROTC SCHOLARSHIP
BRINGING GRIT TO TESTING AND ADMISSIONS
ATTENDING A MILITARY SERVICE ACADEMY (Coming Soon)
ABOUT THIS PODCAST
Tests and the Rest is THE college admissions industry podcast. Explore all of our episodes on the show page.