Why is it so difficult sometimes for professionals with overlapping competencies to collaborate or communicate even when they seek the same outcomes. Amy and Mike invited Cathy Charles Szendrey, who works as both a school-based and private college counselor, to explore how school and private college counselors can work together.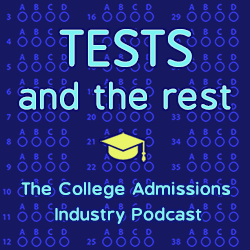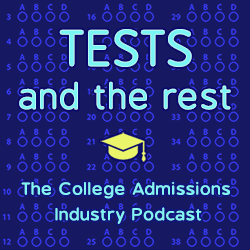 What are five things you will learn in this episode?
Why do school counselors often reject working with outside college consultants?
Are there positive ways school counselors and private consultants can work together?
Why should school counselors work with or refer outside counselors?
What role does a student's family play in encouraging collaboration?
Are there good reasons for families to engage private college consultants?
MEET OUR GUEST
Cathy Charles Szendrey has been counseling, coaching and advising students for twenty years. She began her career advising first generation students through the access group formerly known as Cleveland Scholarship. This opportunity trained her in the areas of college counseling, financial aid and scholarships for the most at risk students in the greater Cleveland area. Cathy then went onto become the Director of College Counseling at St. Ignatius High School, a nationally recognized all-male Jesuit High School. During her time at Ignatius, Cathy brought Naviance onboard, created college application classes, and co-created the Cleveland Urban plunge week.
After leaving St. Ignatius, Cathy began her own private college admissions consulting business where she partnered with three innovative high schools in the Cleveland Municipal School district, mapping out their first graduation success plans. In this role, she took students on college tours, coordinated high stakes test prep, designed summer programs to develop and launch college applications, as well as informing administration and faculty about the process.
Currently, Cathy has her feet in both worlds of high school college advising: she is a high school counselor at a suburban Cleveland high school and is a private college consultant who advises families on planning for college from 8th to 12th grade. Cathy's diverse experience has trained her in student planning for the best fit in academic classes ranging from Advanced Placement, International Baccalaureate, College dual enrollment and all other opportunities for course enrichment. She has consulted on sports, fine arts, and military recruitment processes. She also works with families needing assistance with IEP's, 504's and navigating the challenges of mental health issues for their child. Cathy is a passionate learner of all things counseling and considers it her lifelong calling.
Find Cathy at https://www.guidanced.com/
ABOUT THIS PODCAST
Tests and the Rest is THE college admissions industry podcast. Explore all of our episodes on the show page.