Aspiring college students tend to commit abundant time and resources to learning all about specific schools and programs, yet remain oblivious to their own motivations and needs. Amy and Mike invited author Tracy Badua to comment on finding your authentic self in the path to college.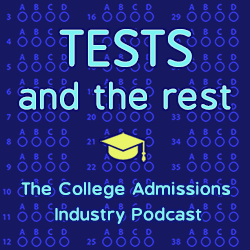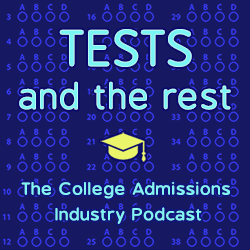 What are five things you will learn in this episode?
Why is the concept of authenticity so central to discussions about life after high school?
In what ways does a high-pressure academic environment impact a high schooler?
What makes being rejected by a dream school so difficult for teens?
What lessons can you share for students who feel that they "owe" their parents success?
What advice should every teen take to heart about high school, college, and life?
MEET OUR GUEST
Tracy Badua is a Filipino American author of books about young people with sunny hearts in a sometimes stormy world. According to her grandmother, Tracy inherited this love of the written word from her great-grandfather, a school teacher in the Philippines. To Tracy, this means writing is in her blood, and she continues this family tradition by telling stories with her own spin in an accessible, heartfelt way. Tracy's newest book is This is Not A Personal Statement?, released Jan 2023.
By day, she is an attorney who works in national housing policy and programs, and by night, she squeezes in writing, family time, and bites of her secret stash of candy. School and work brought her from California to Washington, DC, and back, and she now lives in San Diego, California, with her family.
Tracy served as an Article Editor for the California Real Property Journal, was a Round 8 mentor for Author Mentor Match and 2021 Pitch Wars mentor, and is actively involved in the Filipino American lawyer community. She was awarded the Society of Children's Book Writers and Illustrators first Out from the Margins Award and a Conference Choice Award at the 2017 San Diego State University Writers' Conference. She is represented by Natalie Lakosil of the Irene Goodman Literary Agency.
Find Tracy at https://tracybadua.com.
LINKS
This is Not A Personal Statement?
RELATED EPISODES
COLLEGE ADMISSIONS INSANITY
WHAT DOES UNHOOKED MEAN IN ADMISSIONS?
ADMISSIONS INSIGHTS FOR HIGHLY SELECTIVE UNIVERSITIES
ABOUT THIS PODCAST
Tests and the Rest is THE college admissions industry podcast. Explore all of our episodes on the show page.
ABOUT YOUR HOSTS
Mike Bergin is the president of Chariot Learning and founder of TestBright. Amy Seeley is the president of Seeley Test Pros. If you're interested in working with Mike and/or Amy for test preparation, training, or consulting, feel free to get in touch through our contact page. We'd love to hear from you!