The college search should ideally reflect a student's distinct preferences for learning and living environments, which can be particularly important for teens on the autism spectrum. Amy and Mike invited educational consultant Eric Endlich to detail college admissions considerations for autistic students.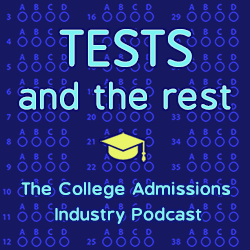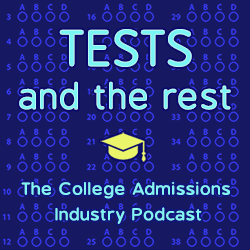 What are five things you will learn in this episode?
What specific aspects of autism might impact a traditional college experience?
What accommodations might autistic students expect in college?
Why are campus visits so important for autistic students?
Are certain colleges better for students on the autism spectrum?
What should autistic students work on in advance to facilitate a successful college transition?
MEET OUR GUEST
Eric Endlich, Ph.D., clinical psychologist and founder of Top College Consultants®, specializes in college admission for students on the autism spectrum. Dr. Endlich is on the Learning Differences/Neurodiversity and Diversity/Equity/Inclusion Committees of the Independent Educational Consultants Association (IECA), and received a "Making a Difference" award from IECA for his list of autism-friendly colleges and other contributions to the field. Dr. Endlich writes and presents on college admissions frequently, and has been interviewed by various media including Forbes, Money magazine, College Confidential and U.S. News & World Report.
Find Eric at eric@topcollegeconsultants.com.
LINKS
College programs for autism, ADHD, dyslexia, LD, ASD, neurodiversity, disabilities
College Readiness and Transition for Students on the Autism Spectrum
Autism and the Transition to College
What Questions Should I Ask the Student Disabilities Office?
Should You Disclose a Disability When Applying to College?
RELATED EPISODES
COLLEGE ADMISSIONS FOR TWICE-EXCEPTIONAL STUDENTS
MAKING THE MOST OF COLLEGE SUPPORT SYSTEMS
TRANSITIONING YOUR IEP OR 504 PLAN TO COLLEGE
ABOUT THIS PODCAST
Tests and the Rest is THE college admissions industry podcast. Explore all of our episodes on the show page.
ABOUT YOUR HOSTS
Mike Bergin is the president of Chariot Learning and founder of TestBright. Amy Seeley is the president of Seeley Test Pros. If you're interested in working with Mike and/or Amy for test preparation, training, or consulting, feel free to get in touch through our contact page. We'd love to hear from you!