The fact that selective admissions has become more and more of a high-stakes competition has never been more apparent than it is today. While competition inspires the best in some people, the struggle for extremely scarce and precious resources brings out the very worst in others. Amy and Mike invited authors Tracy Dobmeier and Wendy Katzman to delve the depths of college admissions insanity.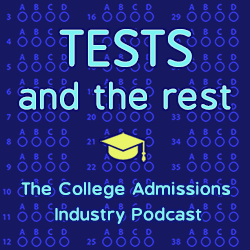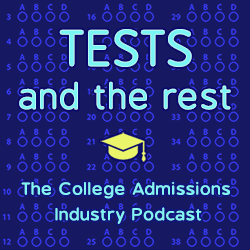 What are five things you will learn in this episode?
What inspired the authors to write Girls With Bright Futures?
What exactly is insane about the current state of college admissions?
Girls With Bright Futures depicts three prep school mothers and daughters locked in competition for a single spot at Stanford. Why is the "one-spot only" premise so important?
What is Parental Obsessive College Syndrome (POCS), and who are its victims?
What advice might put teens and their parents immersed in the admissions process at ease?
MEET OUR GUEST
Tracy Dobmeier and Wendy Katzman have been great friends for nearly 25 years. Their debut novel, Girls With Bright Futures, is a dark, suspenseful journey into the cutthroat world of college admissions. Earning starred reviews from Publisher's Weekly and Library Journal, it's currently in development as a limited TV series with Discovery+. Tracy and Wendy both live in Seattle and between them they have two husbands, four kids (three of whom have survived the college admissions process without a single parent landing in jail), two dogs, and a cat.
Find Tracy and Wendy at www.dobmeierkatzman.com and on Instagram @katzndobs
LINKS
Girls with Bright Futures by Tracy Dobmeier & Wendy Katzman
About Girls with Bright Futures
Operation Varsity Blues 2019 college admissions bribery scandal
RELATED EPISODES
TEEN ANXIETY AND SOCIOECONOMIC STATUS
DOES WHERE YOU GO TO COLLEGE MATTER?
THE ROLE OF PARENTS IN THE COLLEGE PROCESS
ABOUT THIS PODCAST
Tests and the Rest is THE college admissions industry podcast. Explore all of our episodes on the show page.
ABOUT YOUR HOSTS
Mike Bergin is the president of Chariot Learning and founder of TestBright. Amy Seeley is the president of Seeley Test Pros. If you're interested in working with Mike and/or Amy for test preparation, training, or consulting, feel free to get in touch through our contact page. We'd love to hear from you!