As we observe over and over, the cost of college increases every year. But if you think that additional funding is going to faculty, you are probably wrong. Amy and Mike invited independent counselor Jane Gabin to explore concerns about college staffing trends.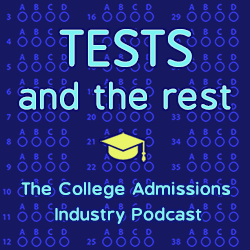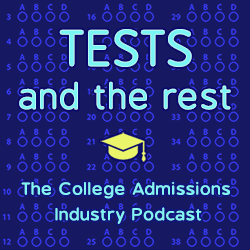 What are five things you will learn in this episode?
What does it mean to be an adjunct professor? Are all part-time faculty the same?
Is it a bad thing to have an adjunct professor?
Are full-time faculty more stable?
Is there a link between faculty composition and quality of education?
What questions should current and future college students ask about faculty composition?
MEET OUR GUEST
Jane S. Gabin has been publishing articles on colleges' over-hiring of adjunct faculty since 2015, when she wrote about the problem in "Ask the College Counselor," her regular column for InsideSchools.com. Her writing on this subject has also appeared in Inside Higher Ed (June 24, 2019), the Academe Blog (July 2, 2019 and May 21, 2020), and The College Prep Guide (college-prep-guide.com).
A member of NACAC, SACAC, and the International ACAC, as well as the Higher Education Consultants Association (HECA), she currently works as an independent counselor, addressing groups such as the local NAACP Youth Council about educational opportunities, and speaking to parents and students at local public libraries.
Jane has over 20 years in the college admissions profession. She worked for 10 years for the Office of Undergraduate Admissions at UNC-Chapel Hill, where she was in charge of all international admissions and counselor relations. She followed this with 11 years in college advising at independent schools in the NYC area, primarily at the United Nations International School (UNIS).
She gave a talk at the SACAC 2020 conference on "Another Way of Looking at What Makes a College 'Good'" when she addressed this issue (in addition to suggesting a close look at colleges' admission rate, retention rate, class size, and graduation rate). Additionally, she has given or led sessions (primarily on the essay process) at the New Jersey ACAC, the New York State ACAC, NACAC, and for KIPP (Knowledge Is Power Program) in NYC.
She received a Ph.D. in English at UNC-Chapel Hill and has published one novel and is working on another. As an independent scholar, she is currently researching the lives of women artists in the 19th century.
Jane can be reached at janesgabin@yahoo.com.
LINKS
College counselor: Use—and abuse—of underpaid adjuncts
Why Is My Professor Working at Two Other Universities? Awareness of Adjunct Labor among College Students
RELATED EPISODES
THE ULTIMATE COLLEGE STRESS TEST
WHAT EXACTLY IS A GOOD COLLEGE?
THE VALUE OF EXPERIENCE IN TEACHERS
ABOUT THIS PODCAST
Tests and the Rest is THE college admissions industry podcast. Explore all of our episodes on the show page.
ABOUT YOUR HOSTS
Mike Bergin is the president of Chariot Learning and founder of TestBright. Amy Seeley is the president of Seeley Test Pros. If you're interested in working with Mike and/or Amy for test preparation, training, or consulting, feel free to get in touch through our contact page. We'd love to hear from you!