Year after year, countless teens stress over a perceived need to attend a "good" college. But what does that even mean and how does reality differ from perception? Amy and Mike invited admissions advisor Stuart Nachbar to shed light on what exactly is a good college.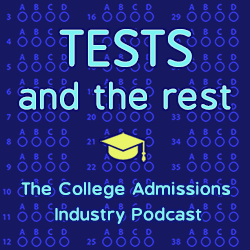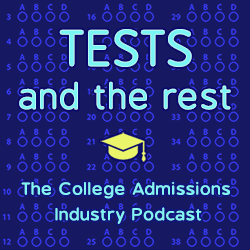 What are five things you will learn in this episode?
What makes a college good?
How much does national ranking or selectivity matter?
What should you expect a college to do for a student?
What numbers highlight how good a college really is?
What can alumni giving tell you about campus culture?
MEET OUR GUEST
Stuart Nachbar is an independent college and graduate school admissions advisor based in the Princeton, New Jersey area and publisher of EducatedQuest.com, providing college profiles, insights and search tips to college bound students and parents and counselors. He works locally as well as virtually with clients as far away as China.
Stuart has worked around higher education for nearly three decades as a writer, urban economic development professional and software marketing executive. His expertise helps families consider academics, costs, housing, student success, career development, networking opportunities, and more, enabling them to get the best return on their investment in an education and towards rewarding careers. He also advises students on essay development and interviewing for admissions as well as scholarships, and assists families in addressing issues on financial aid.
Stuart was formerly senior vice president, and one of the original members of the management team, for College Central Network (CCN), a New York City-based company that develops, manages and markets Web-based applications used by more than 650 US. college and university career centers. Over eleven years he directed sales, marketing, product development and customer training and helped build one of the largest client bases in the higher education space. CCN is entering its 23nd year in business, longer than any company serving its market.
Stuart has a BA in Political Science and an MBA in Marketing from Rutgers, a Master of Urban Planning from the University of Illinois at Urbana-Champaign as well as a Certificate in Digital Media Marketing from New York University. He completed his Certificate in College Admission Counseling (with Distinction) from UCLA in 2014. In 2009 he penned Defending College Heights, a novel surrounding the murder of a US Army recruiter on a college campus during the Second Gulf War. He recently completed a new novel, America's Town, a story of small-town politics and girl's high school basketball in Gettysburg, Pennsylvania, the most famous small town in America. He and his wife, Carol, live in Central New Jersey.
Find Stuart at stuart@educatedquest.com.
LINKS
I Wish These Four Schools Got On More College Lists: 2020 Edition
ABOUT THIS PODCAST
Tests and the Rest is THE college admissions industry podcast. Explore all of our episodes on the show page.