When managed properly, the college admissions process is very much a team effort, and an applicant's family can be the most critical members of that team. Amy and Mike invited author and admissions professional Rick Clark to describe the importance of family conversations about college admissions.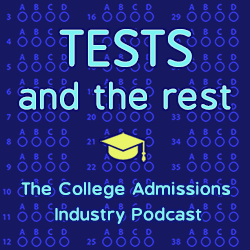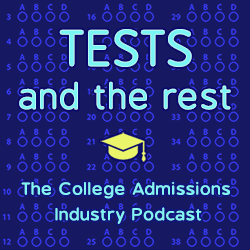 What are five things you will learn in this episode?
Should parents decide which schools their teens should apply to?
What is a useful technique to make sure parents and teens have the same college goals?
At what points should families start talking about college?
When is a discussion about paying for college necessary?
How can family conversations help prepare for unexpected changes or crises?
MEET OUR GUEST
Rick Clark is the Director of Undergraduate Admission at Georgia Tech. In addition to his work on campus, he has served in a number of leadership roles, including the SACAC Governing Board, the ACT Council, and the College Board Search Advisory Board. He is a current member of NACAC's Committee on Leadership in College Admission and immediate Past Chair of the Government Relations Committee. Rick travels annually to U.S. embassies in collaboration with the Department of State to discuss the admission process and landscape of American higher education.
Over the last four years he has written a regular blog on the college admission process and topics regarding affordability of college, and is the co-author of The Truth about College Admission: A Family Guide to Getting In and Staying Together.
In addition to Georgia Tech, Rick has also served in admission at Georgia State, The McCallie School, and Wake Forest University.
Find Rick at http://pwp.gatech.edu/admission-blog/ or follow him on Twitter @Clark2College
LINKS
The Truth about College Admission: A Family Guide to Getting In and Staying Together
College Conversations
5 College conversations you should have with your family NOW!
RELATED EPISODES
COLLEGE ADMISSIONS DURING A GLOBAL PANDEMIC
DOES COLLEGE ENGAGEMENT MATTER MORE THAN SELECTIVITY?
COLLEGE PRICE TRANSPARENCY
ABOUT THIS PODCAST
Tests and the Rest is THE college admissions industry podcast. Explore all of our episodes on the show page.