When everything in the present is turned upside-down, how can students manage current challenges while working towards long-term goals like college admissions? What will colleges even want from next year's high school graduates? Amy and Mike invited author and college counselor Brennan E. Barnard to share insight into college admissions during a global pandemic.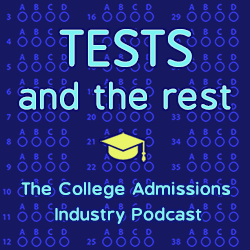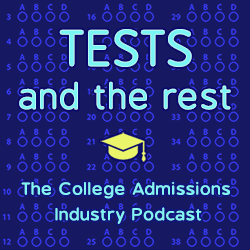 What are five things you will learn in this episode?
What reassurance can be found in the global nature of a worldwide crisis?
What elements of the application rise and fall in value during a global pandemic?
Will application essays about your pandemic experience be well-received?
How can students learn about colleges when campuses are closed?
What can we learn from an unexpected crisis about when students should work on showing colleges who they really are?
MEET OUR GUEST
Brennan Barnard, M.Ed is the Director of College Counseling and Outreach at The Derryfield School, an independent day school in Manchester, New Hampshire and at US Performance Academy, an on-line independent high school for elite athletes. He is also the College Admissions Program Advisor with the Making Caring Common project at Harvard Graduate School of Education.
During over two decades in education Brennan has worked as a teacher, coach, dorm parent, admission officer, counselor and administrator at a number of independent high schools and colleges. He has counseled Olympians, thespians, artists, cadets, social workers, engineers, philosophers, doctors, writers, lawyers and everything in between.
Brennan is a member of the Advisory Board for the New Hampshire College and University Council's New Hampshire Scholars Program and on the Executive Committee for the Character Collaborative. He presents regularly on character, athletic recruiting, mindfulness, discipline and other topics in college admission. He has written about college admission for the New York Times, Washington Post, Forbes.com, HuffPost, Concord Monitor, Journal of College Admission and other publications. He has also been featured in articles in the Wall Street Journal, Boston Globe and Associated Press and an occasional featured guest on New Hampshire Public Radio. He has been interviewed about college admission by New England Cable News and ABC News. Brennan was a New England Association of College Admission Counselors Professional of the Year for 2017. He is co-author of the book, The Truth About College Admission: A Family Guide to Getting In and Staying Together.
A native of suburban Philadelphia and practicing Quaker, he is a graduate of Westtown Friends School. Brennan earned a bachelor's degree in Psychology and Spanish from Franklin & Marshall College and a master's degree in Higher Education and Student Affairs Administration from The University of Vermont. This father of two lives in Hopkinton, New Hampshire where he is a volunteer firefighter.
LINKS
The COVID College Choice: How To Pick A College During A Global Pandemic
The Truth About College Admission: A Family Guide to Getting In and Staying Together
Virtual College Tours (Episode #73)
ABOUT THIS PODCAST
Tests and the Rest is THE college admissions industry podcast. Explore all of our episodes on the show page.