Every version of school presents students with rules, restrictions, and indicators of success. Well, so do games! Amy and Mike invited educational entrepreneur Steve Hargadon to explore the opportunities and implications of winning the game of school.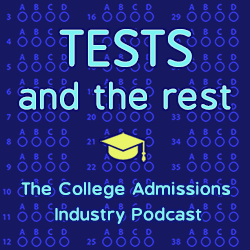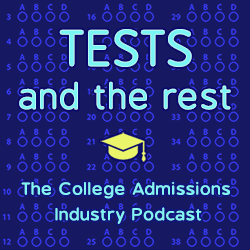 What are five things you will learn in this episode?
In what ways is the current "story" of K-12 education flawed?
What is the concept behind the Game of School?
How do students benefit from seeing school as a game?
If school is a game, what are the rules?
How can we encourage students to play the game of school their way?
MEET OUR GUEST
Steve Hargadon is the founder and director of the Learning Revolution Project, the host of the Future of Education interview series, and the founder and chair (or co-chair) of a number of annual worldwide virtual events, including the Global Education Conference and the Library 2.0 series of mini-conferences.
Steve's work has been around the democratization of learning and professional development. He pioneered the use of live, virtual, and peer-to-peer education conferences. He popularized the idea of "unconferences" for educators, built one of the first modern social networks for teachers in 2007 (Classroom 2.0), and developed the "conditions of learning" exercise for local educational conversation and change. He supported and encouraged the development of thousands of other education-related networks, particularly for professional development. For over a decade, he has run a large annual ed-tech unconference, now called Hack Education (previously EduBloggerCon). He may or may not have invented an early version of the Chromebook which he demo'd to Google. He blogs, speaks, and consults on education and technology, and his virtual and physical event online communities have over 150,000 members.
He has been the Emerging Technologies Chair for ISTE, a regular co-host of the annual Edublog Awards, and the author of "Educational Networking: The Important Role Web 2.0 Will Play in Education" and "Modern Learning: Re-Discovering the Transformative Promise of Educational Technology." He was the recipient of the 2010 Technology in Learning Leadership Award (CUE). He has done contract work, consulted with, or served on advisory boards for Acer, Adobe, Blackboard, CoSN, Horizon Project / New Media Consortium (NMC), Instructure, Intel, KnowledgeWorks Foundation, MERLOT, Microsoft, Mightybell, NAMLE, Ning, PBS, Promethean, Speak Up / Project Tomorrow, U.S. Department of Education, the U.S. State Department, and others, typically focusing on educational technology and social networking.
Find Steve at https://www.stevehargadon.com/.
LINKS
The Game of School
Learning Revolution
futureofeducation.com
How to Be a High School Superstar: A Revolutionary Plan to Get into College by Standing Out (Without Burning Out)
Teen 2.0: Saving Our Children and Families from the Torment of Adolescence
RELATED EPISODES
GALLUP ALUMNI SURVEY AND THE SIX COLLEGE EXPERIENCES THAT DRIVE SUCCESS
COLLEGE DECLASSIFIED: WHAT HIGH SCHOOLERS SHOULD KNOW ABOUT THE NEXT LEVEL
HELPING STUDENTS PREPARE FOR THE DEMANDS OF COLLEGE
ABOUT THIS PODCAST
Tests and the Rest is THE college admissions industry podcast. Explore all of our episodes on the show page.