Both College Board and ACT offer the opportunity to order copies of certain official test dates. Should students or teachers take advantage of this offer? Amy and Mike invited educator Haley Seeley to take a deep dive into ACT TIR and ACT QAS.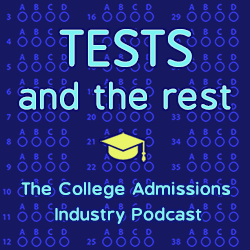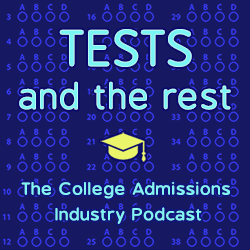 What are five things you will learn in this episode?
What are the ACT TIR and the SAT QAS?
What is the difference between QAS and SAS?
For which dates are the ACT TIR and SAT QAS available?
How do you obtain a copy of your TIR and QAS?
How should students and tutors use the TIR and QAS to prepare for future tests?
MEET OUR GUEST
Haley Seeley received her BS in Political Science from Eastern Michigan University and her MA in Higher Education & Student Affairs from Bowling Green State University. She has worked as a Test Preparation Specialist for Seeley Test Pros since 2015.
Haley began her career in higher education at Eastern Michigan University and has worked in multiple areas of college administration, including Admissions, Orientation, Student Activities, Leadership Programs, Fraternity & Sorority Life, Center for Multicultural Affairs, and Residence Life. During her time working with incoming and current college students, Haley discovered her passion for preparing students to enter university life. She understands the preparation necessary to do well on tests, as well as providing holistic support in the college application process. Haley prides herself on the scores she has earned on the ACT in recent years, earning consistent 36 composites.
Find Haley at seeleyhaley@gmail.com.
LINKS
The ABCs of the TIR & QAS: Ordering a Copy of your ACT or SAT
Verifying SAT Scores – The College Board
SAT Answer Verification Services Order Form
Request a Copy of Your Questions and Answers – Scores – The ACT Test
RELATED EPISODES
SAT & ACT TESTING TIMELINES
WHAT SAT & ACT DIAGNOSTIC TESTS CAN TELL YOU
COMMON TESTING MISTAKES AND HOW TO AVOID THEM
ABOUT THIS PODCAST
Tests and the Rest is THE college admissions industry podcast. Explore all of our episodes on the show page.
ABOUT YOUR HOSTS
Mike Bergin is the president of Chariot Learning and founder of TestBright. Amy Seeley is the president of Seeley Test Pros. If you're interested in working with Mike and/or Amy for test preparation, training, or consulting, feel free to get in touch through our contact page. We'd love to hear from you!