Almost every conversation about college admissions and choice eventually turns to choice of major. Should teenagers even be expected to know what they want to study for the next four to six years? Amy and Mike invited admissions expert V. Peter Pitts to consider if and when college majors matter.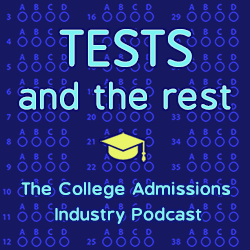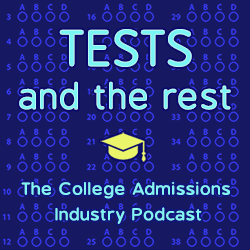 What are five things you will learn in this episode?
Should students know what they want to major in when applying to schools?
In which cases do majors not matter?
Are there examples of majors that are essential for certain career goals?
What should inform a student's course of study?
What is a better question to ask than, "What do you plan to major in?"
MEET OUR GUEST
V. Peter Pitts recently retired from 42 years in the College Admission profession, most recently with Monmouth College of Illinois. Over his 27 years at Monmouth, he recruited over 2,000 students and still keeps in touch with many of them. He is originally from Iowa, and has an undergraduate degree from Wartburg College (IA) and a Master's Degree from the University of Iowa, both degrees in Sociology.
In his retirement, Peter publishes a website–U3K4College.com–that celebrates small private colleges. He also gives presentations to high school classes about a variety of college admission topics.
Peter can be reached at vpeterpitts@gmail.com.
LINKS
RELATED EPISODES
COLLEGE DECLASSIFIED: WHAT HIGH SCHOOLERS SHOULD KNOW ABOUT THE NEXT LEVEL
PATHWAY PLANNING FOR HIGH SCHOOLERS
WHAT EVERY PRE-MED MAJOR SHOULD KNOW
ABOUT THIS PODCAST
Tests and the Rest is THE college admissions industry podcast. Explore all of our episodes on the show page.