While many Americans have either personally attended or know alumni of all-boys or all-girls high schools, very few have met graduates of women's colleges. Is a single-gendered college experience an outdated concept or a reflection of modern sensibilities? Amy and Mike invited Director of US Admission at Mount Holyoke College Catarina Costa to describe the many benefits of attending a women's college.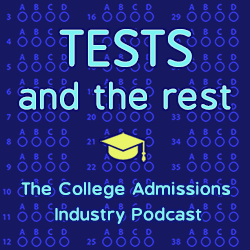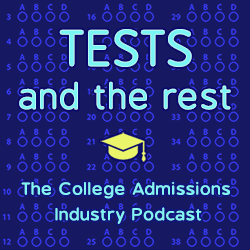 What are five things you will learn in this episode?
What is the history of women's colleges, and who are the "Sisters"?
What is different or unique about attending a women's college?
What distinctive academic opportunities do women's colleges offer?
What are the specific benefits of attending a women's college?
What kind of student should consider attending a women's college?
MEET OUR GUEST
Catarina Costa is the Director of US Admission at Mount Holyoke College and has been a member of their admission team since 2006. Catarina has done recruitment travel to many regions of the country and has had a varied portfolio throughout her nearly fourteen years at Mount Holyoke, which includes special event management, selection and training of the senior fellows and tour guides, and coordination of the office's diversity outreach efforts. She currently leads the domestic office operations, overseeing the first-year application reading and selection process and the campus visit experience.
Catarina has a Masters degree in Counseling and Personnel Services from Fordham University, where she also completed doctoral studies in Counseling Psychology before embarking on a career change. In the early aughts, Catarina was doing career and transfer counseling for CUNY in NYC and moved to the Five College area looking for opportunities on the proverbial "other side of the desk." She found college admissions and Mount Holyoke–and they both stole her heart! Catarina is passionate about issues of social justice and is an advocate in the areas of diversity and inclusion efforts on campus.
Find Catarina at https://www.mtholyoke.edu/admission.
LINKS
Why a Women's College? The Top 9 Reasons
Why Does the World Need Women's Colleges?
Why applications at women's colleges are on the rise
ABOUT THIS PODCAST
Tests and the Rest is THE college admissions industry podcast. Explore all of our episodes on the show page.