English has become one of the world's most important languages for accessing educational and professional opportunities. How can someone for whom English is a second, third, or fourth language prove sufficient fluency? Amy and Mike invited educator Fiona Wattam to explain the role, format, and content of the IELTS.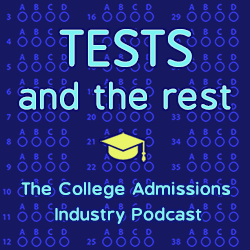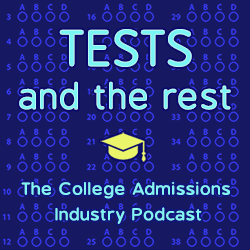 What are five things you will learn in this episode?
What is the IELTS and how is it used?
What content is tested on the IELTS?
What is a good score on the IELTS?
What is the format of the IELTS?
How do colleges or institutions use the IELTS score?
MEET OUR GUEST
Fiona Wattam grew up in a small village in Wales, but always wanted to travel the world. So she started teaching English after graduating with a BA in French and English and went to work in as many countries as she could, including Japan, France, Poland, Taiwan, and Sri Lanka, mostly with the British Council.
Fiona returned to the UK to do her Master's in TEFLA at Reading University and then trained as an IELTS examiner in 2005. After a few years of teaching at a private language school, she decided to set up the Members Academy, which is an online school specializing in IELTS, with the goal of helping more students travel, work and study overseas, just like she did. Over 1000 members have successfully completed the 3-months study program.
Fiona works as a Learning Technologist at Essex University, and her main interest is in incorporating Edtech tools into her teaching. In her free time she forces herself to run half marathons in order to get off the computer.
Find Fiona at ieltsetc.com.
LINKS
IELTS Home of the IELTS English Language Test
IELTS Made Easier Podcast
youtube.com/fionawattam
Ludwig
RELATED EPISODES
WHAT IS THE TOEFL?
SUCCESS IN COMPUTER-BASED TESTING
WHAT DOES IT MEAN TO BE A BAD TEST TAKER?
ABOUT THIS PODCAST
Tests and the Rest is THE college admissions industry podcast. Explore all of our episodes on the show page.
ABOUT YOUR HOSTS
Mike Bergin is the president of Chariot Learning and founder of TestBright. Amy Seeley is the president of Seeley Test Pros. If you're interested in working with Mike and/or Amy for test preparation, training, or consulting, feel free to get in touch through our contact page. We'd love to hear from you!