The classic liberal arts and sciences education represents the prototypical college experience, yet many argue that modern times call for different kinds of programs and degrees. Is it possible, though, that a liberal arts education may be more valuable now than ever? Amy and Mike invited Kenyon admissions officer Ellen Turner to enumerate the virtues of attending a liberal arts college.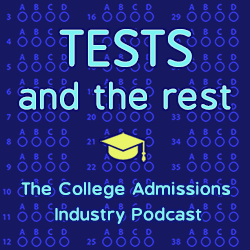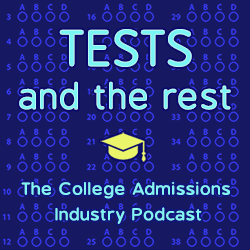 What are five things you will learn in this episode?
What is different or unique about attending a liberal arts and sciences college?
What distinctive academic opportunities do liberal arts colleges offer?
How is the undergraduate focus of a liberal arts college beneficial to students?
Is a classic liberal arts education still valuable in the 21st century?
What kind of student thrives in a liberal arts environment?
MEET OUR GUEST
A graduate of both Kenyon College and Harvard University, Ellen Turner has worked in education throughout her entire career. She was a guidance counselor, teacher, and academic dean at the secondary level for thirty years. In 2016, Ellen returned to work in the admissions office at Kenyon College. A lover of symmetry, the return was fitting as Kenyon admissions was the place where she started her career almost 40 years ago. Although she thoroughly enjoys working with young people as they figure out their futures, her most favorite role in life is being a grandmother of four. When not being an admissions professional, counselor or Mumsie (grandma code word), she likes to read (mysteries), travel with her husband and solve puzzles.
Find Ellen at turnere@kenyon.edu or 740-427-5791.
LINKS
The Outcomes of a Liberal Arts Education: State of Research
RELATED EPISODES
ATTENDING A WOMEN'S COLLEGE
ATTENDING AN HISTORICALLY BLACK COLLEGE OR UNIVERSITY
DOES COLLEGE ENGAGEMENT MATTER MORE THAN SELECTIVITY?
ABOUT THIS PODCAST
Tests and the Rest is THE college admissions industry podcast. Explore all of our episodes on the show page.