The SAT and ACT are now offered throughout all four seasons, with tests available nearly every month of the year. That doesn't mean, however, that every test date is equally auspicious for a busy high schooler. Amy and Mike took some time to discuss all of the factors that determine when a student should sit for the big tests and when the best time to take the SAT and ACT might be. Mike also shared how he got into test prep..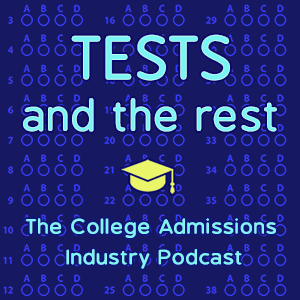 What are five things you will learn in this episode?
Does test preparation really help?

When should high schoolers plan to prep for and take the SAT and/or ACT?

How does this philosophy differ from the old testing paradigm?

What scheduling challenges should be considered during test planning?

How do Mike's kids feel about his expertise as an educator?
MEET OUR GUEST
Tens of thousands of students a year prep for the SAT & ACT through programs Mike Bergin created or organized. Mike got his start in test prep with Kaplan, beginning as a teacher and rising through the ranks to become Director of one of the NYC area centers. Huntington Learning Centers recruited Mike in 2000 to revise the company's national SAT and ACT programs. After a long stint as Director of Exam Prep for HLC, Mike founded Chariot Learning in 2009 to deliver on the promise of what truly transformative, individualized education can and should be. After over 25 years of intensive experience in every aspect of standardized test preparation, he knows what works in test prep and what doesn't.
Born and raised in the Bronx, Mike is thrilled to be bringing his two kids up in Rochester, but brings them back to NYC often so they don't lose their edge. While many know Mike through his testing and education work in Chariot Learning, TestBright, and On Test Prep, he also enjoys international recognition as the founder and co-publisher of the world's favorite birding blog, 10,000 Birds.
Find Mike at https://chariotlearning.com/ and http://gettestbright.com/.
ABOUT THIS PODCAST
Tests and the Rest is THE college admissions industry podcast. Explore all of our episodes on the show page.