The Chinese philosophical concept of yin and yang describes how forces that appear opposite or contrary may actually be complementary, interconnected, and interdependent in the natural world. Can we observe this concept at work in the highly unnatural world of college admissions? Amy and Mike invited educator Belle Liu to explain the relevance of yin and yang in college admissions.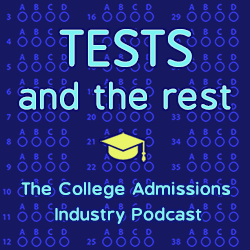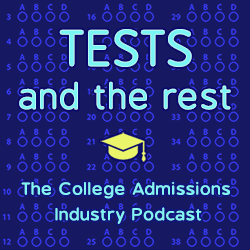 What are five things you will learn in this episode?
How would you describe a Yin-Yang Philosophy?
Does this school of thought apply to college advising?
What does holistic college advising look like?
How can this philosophy be applied to parenting?
Does this philosophy apply to test prep?
MEET OUR GUEST
Belle Liu, the founder of Amerisist International Education, immigrated to the U.S. in 2008 as an exchange scholar when she was a graduate student at Capital Normal University majoring in English Literature in Beijing, China. Her cross-cultural studies major plus 10+ years U.S. residence life-experience make her understanding and compassionate to people with diverse ethnic backgrounds. She started teaching English in high school and has taught a range of student levels, from three-year-old elementary school students to renowned corporate professionals from Air China, Ecco, and Starbucks. Committing the past 10 years to Chinese students studying abroad in U.S. secondary schools, she has served as department director in several leading international education service companies supporting over 2,000 students as team leader. Her expertise on academic and college counseling made her well suited as a center director of a national test prep company.
Belle proudly received her MBA degree while performing major responsibilities as corporate leader and, most importantly, loving mother of two kids. She loves to encourage students of all backgrounds to never stop pursuing their dreams and work above and beyond what they think they could achieve. As a mother and educator who has been working years with teenagers, she not only cares about student academic performance, she also cares about the student's holistic well-being and their mental health throughout her college counseling practice. She believes a healthy mind is the foundation of students' sources of positivity and long-lasting success through the marathon that is life. Combining her UCLA College Counseling Certificate program professional learning with her oriental traditional philosophy thinking, Belle has created a unique counseling practice that not only helps her students achieve their near goals but also benefits them in the long run.
Find Belle at belleliu@amerisist.education.
LINKS
Yin and Yang: What Does the Symbol Mean?
Chhichhore – Wikipedia
RELATED EPISODES
ADVOCACY FOR PARENTS OF HIGH SCHOOLERS
THE ROLE OF PARENTS IN THE COLLEGE PROCESS
HOW PARENTS CAN BEST SUPPORT STUDENTS IN TEST PREP
ABOUT THIS PODCAST
Tests and the Rest is THE college admissions industry podcast. Explore all of our episodes on the show page.
ABOUT YOUR HOSTS
Mike Bergin is the president of Chariot Learning and founder of TestBright. Amy Seeley is the president of Seeley Test Pros. If you're interested in working with Mike and/or Amy for test preparation, training, or consulting, feel free to get in touch through our contact page. We'd love to hear from you!